Featured Video
The payments made on a debt management program are divided amongst your creditors to eliminate your debt, but what happens once you start paying off some accounts? This video has the details.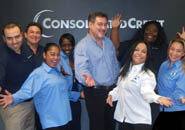 Ask the Experts
Answers to all your financial questions »
If you have a financial question, we're here to help! Get expert advice and easy-to-understand answers to your toughest financial questions so you can meet financial challenges head-on.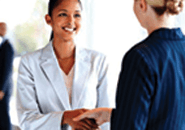 Corporate Financial Wellness
Customized programs for your business »
Take advantage and enjoy full access to resources including financial calculators, step-by-step self-help guides and much more.
In the Community
Proud partner of United Way »
As a member of the United Way Chairman's Circle, we're proud of the work we do providing the best financial education possible to everyone, regardless of income or social standing.