Consolidated Credit makes getting out of debt easy! Watch this simple 60-second video that explains what credit counseling is and how the process works to get you the help you need.
Real People. Real Results.
We show how a debt management program helped these clients take control.
See it in action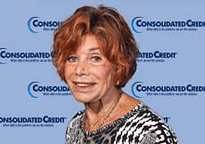 Meet Our Counselors
Staff Member Profile »
21-year credit counseling veteran Sheila W. has visions of MasterCard and Visa dancing through her head, but it comes with the territory when you live to help people get out of debt.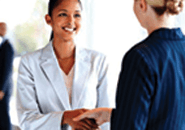 Corporate Financial Wellness
Customized programs for your business »
Take advantage and enjoy 100% free access to resources including financial calculators, step-by-step self-help guides and much more.
In the Community
Proud partner of United Way »
As a member of the United Way Chairman's Circle, we're proud of the work we do providing the best financial education possible to everyone, regardless of income or social standing.