Community Outreach and Charities
Consolidated Credit prides itself on providing advice, information, and financial education to help people in the community budget and manage their money successfully, pay down debts, and find their path to a brighter tomorrow. Our goal is to provide our clients and the community at large with the tools needed navigate the tough financial environment we face today. In keeping with our mission, we actively support community organizations by giving time, resources, and financial support to local and national charities.
While we participate in and contribute to numerous charitable endeavors throughout the year, here are some of the charities we partner with on an ongoing basis:
United Way of Broward County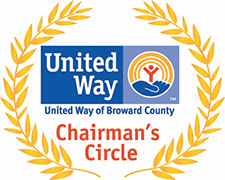 Consolidated Credit is a Chairman Circle Sponsor of the United Way of Broward County. Consolidated Credit and the United Way work together in the spirit of collaboration and responsiveness to be a catalyst for change and assist in providing resources to the community that impacts the areas of education and income. Consolidated Credit is also involved in Mission United, a critical program supporting US military service members, veterans and their families in Broward County. Mission United programs help them in the areas of employment, education, emergency financial aid, and housing to assist them in re-acclimating to civilian life.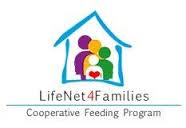 LifeNet4Families
LifeNet4Families has been feeding and servicing Broward County for over 26 years. Since their mission to positively impact the lives of local families coincides with our mission, Consolidated Credit works regularly with this organization every year.
2-1-1 First Call For Help, Inc.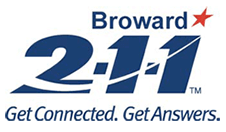 2-1-1 Broward is a non-profit organization that provides 24-hour comprehensive helpline and support services for people in our community seeking crisis intervention assistance and/or information and referrals to health and human services in Broward County. Consolidated Credit's President sits on the Board of Directors. In 2011, Consolidated Credit was honored for its outstanding support to the only 24-hour comprehensive helpline and support service for Broward County.
Habitat for Humanity of Broward County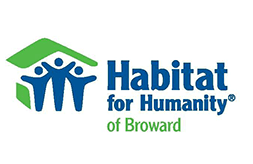 Consolidated Credit and Habitat for Humanity share the same values and believe in providing families with the skills and information they need to become self-sufficient, responsible homeowners and parents. For this reason, Consolidated Credit actively participates in the Habitat for Humanity of Broward County's Homebuyer Education Program.
Henderson Behavioral Health

Henderson Behavioral Health exists to provide accessible cost effective and quality behavioral healthcare services and to promote mental health and well-being to the people of South Florida. Each year, Consolidated Credit employees spread holiday cheer by collecting new, unwrapped toys for the children who receive services through Henderson Behavioral Health and are experiencing economic hardship.
Women in Distress Cell Phone Campaign
Women in Distress is a certified domestic violence center that provides victims of domestic violence with safe shelter, crisis intervention and resources to educate the community in order to stop abuse for everyone through intervention, education and advocacy. Consolidated Credit's team members actively participate in the Women in Distress Cell Phone Campaign which raises more than $30,000 annually through the collection and recycling of used cell phones.
Junior Achievement of South Florida
Junior Achievement of South Florida is a nonprofit organization that provides a series of business, economic and life skills programs to enhance the education of young people. Consolidated Credit feels it is of the utmost importance to educate our youth so we are dedicated to providing support to JA. The JA initiative reaches over 44,000 students in Broward and South Palm Beach Counties. In 2013, Consolidated Credit raised nearly $17,000 dollars to support JA's mission.
Jewish Adoption & Foster Care Options (JAFCO)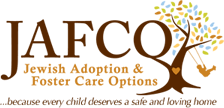 JAFCO'S mission is to care for abused, neglected and special needs children in the Jewish community, and to work in partnership with families and the entire child welfare community. Consolidated Credit is a Middleweight Champ Sponsor for the South Palm Beach County Chapter of the Jewish Adoption & Foster Care Options (JAFCO).
HOPE NOW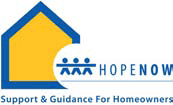 HOPE NOW is an alliance sponsored by the Department of the Treasury and the U.S. Department of Housing and Urban Development (HUD). It consists of several HUD-certified housing counseling agencies, servicers, investors and mortgage market participants that provide distressed homeowners resources and guidance to prevent foreclosure. Consolidated Credit is pleased to be a part of this initiative. We've counseled hundreds of South Floridian homeowners facing foreclosure and provided them with free mortgage help regarding loan modifications, mortgage assistance, and foreclosure prevention.
Consolidated Credit also participates in:
Community Blood Drive

Consolidated Credit does not only help people save their financial health, they also help save lives. Consolidated Credit was the very first sponsor of the Annual 2-1-1 Broward Charity Tag Sale — an initiative to benefit Broward County's only 24-hour helpline. In addition to raising almost $1,500, Consolidated Credit's and it's fellow partner companies ensured the success of this charity event by donating furniture, electronics, clothing attire, home goods and much more.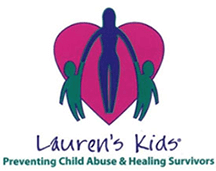 Reid & Fiorentino Celebrity Golf Classic and Call of the Game Dinner
This was event hosted by Sharp Business Systems and Publix where 100% of the proceeds benefited Lauren's Kids. Lauren's Kids is a nonprofit organization dedicated to preventing child abuse and rehabilitating child abuse survivors and Dade Schools Athletic Foundation (DSAF). Since the organization has such a powerful and positive impact on children in the South Florida community, Consolidated Credit along with other South Florida organizations lent their resources, time and money to support their initiative.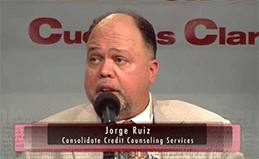 Financial Literacy Town Hall Event Univision Channel 23
Univision launched Cuentas Claras, a financial literacy campaign that provides important financial information to Hispanics in the United States and Puerto Rico. Consolidated Credit focused on dispensing information and advice on credit, purchasing a home, home retention, student loans, as well as other important financial advice.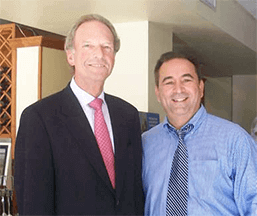 UNIDAD Members Breakfast with Consolidated Credit
UNIDAD is a community-based organization that serves a social service, advocacy, leadership development, and cultural affairs organization on behalf of Miami Beach residents with an emphasis on the Hispanic population. Consolidated Credit teamed up with UNIDAD of Miami Beach members to provide its members financial literacy and educational booklets about budgeting and managing credit.
Total Working Women's Convention
T
he Total Women's Convention is an opportunity for women of all ages to reinvent themselves, rejuvenate their goals and reconnect with people and businesses that can help them on their journey to success. Consolidated Credit conducted a seminar titled "Improving Your Credit" that gave attendees the tools to enhance their credit scores and deal with issues such as identity theft, debt-to-income ratio, and consumer credit laws.
Lions in Sight Foundations

The Lions in Sight Foundations provide eye examinations, eyeglasses and training to help local Lions run a permanent clinic and eyeglass recycling program. Consolidated Credit participates in the local Lions Club Eyeglass Recycling initiative by donating eyeglasses to help sustain the In Sight Foundation.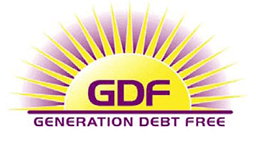 Generation Debt Free Seminar
Consolidated Credit presented a Generation Debt Free seminar geared towards teens and adult parents of teenage children. The seminar was hosted by Bill Plough, one of Consolidated Credit's certified credit counselor and community outreach managers.
Jewish Family Services Holocaust Survivor Luncheon
Consolidated Credit attended the Jewish Family Services Holocaust Survivor Luncheon. While there, Consolidated Credit's community outreach team provided one-on-one credit counseling to individuals battling credit card debt and home ownership related problems. Financial educational pamphlets were distributed to the South Florida Jewish community in an effort to promote money management skills.