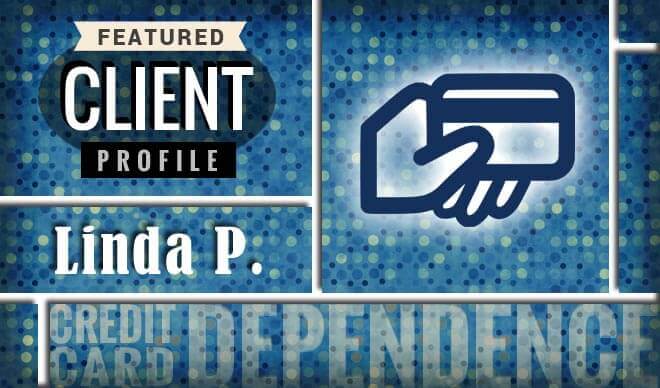 Client Profile: Linda P.
Linda P. racked up $17,000 in credit card debt, but she can't recall on what ? because she bought everything on credit.
"I was so overwhelmed," she says. "I was making payments but the balances were not going down. It was accumulating, and I never saw an improvement. My interest rates were in the 20s."
Then she heard a Consolidated Credit commercial on the radio ? just the lifeline she needed.
Linda made the call for help…
"It felt good!" she rejoices. "They were able to cut my interest rates in half. Once the interest rates were brought down, I started seeing a difference in the payments, and the principal started to go down."
And what a difference 24 months on the debt management program makes…
"I've been on the program for just two years and my debt balance has gone down from over $17,000 to about $7, 000," she rejoices. "I love Consolidated Credit. It's the best decision I've ever made."
Complete freedom from debt is a cause for celebration. While Linda doesn't know how she will celebrate once she's achieved that, one thing she knows for sure…
"In less than two years I will be debt free," she says. "I'm not sure how I'm going to celebrate, but I know I'm going to be wiser and think about how I spend my money."
And when it comes to credit cards…
"I've learned that the main goal of credit cards is to build credit and not to purchase everything in life. That's not how it works," she says. "I've learned to save up for things and pay for them with cash. And in the event that I use credit cards, I will pay it off as soon as I can."
Linda says she's been living without credit cards for the two years she's been on the program and it has worked out fine.
At first she didn't take the credit card-free lifestyle requirement too well…
"When I was told that I would have to give my credit cards up, I was reluctant and worried. I thought it was going to be impossible, but everything fell into place."
If you're currently going through a debt crisis, Linda says seek help…
"Just do it," she says. "People think their credit will be sabotaged, but it's not like that. You set a goal for when your payments will be made, you make your payments, and your debt gets paid off. It works."
If your debt balance seems stagnant, answer these questions
Are you battling high debt balances?
Despite making consistent and timely payments does your balance never seem to budge?
Are your interest rates so high that making payments eliminates the interests, not the principal?
If yes, then it's time to seek help. Like Linda, call Consolidated Credit and let them help you manage your debt woes. Our certified credit counselors are standing by to help you. Call us at . Or, to find out how much debt you're in, request a free Debt & Budget Analysis online.