How Much Credit Card Debt is Too Much?
Knowing where to draw the line when it comes to holding onto debt.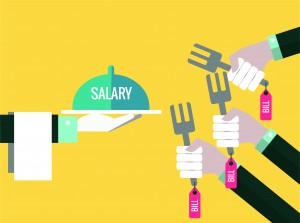 Learning to use credit cards strategically is great, but if you can't manage the debt effectively and keep your balances under control then it's all for naught. Unless you can manage the debt, credit cards are almost certainly going to become a problem for maintaining a balanced budget.
Still, if you're going to make charges chances are good that at some point you'll end up carry at least a small balance on one or more of the cards that you use. So if it's okay to have a little debt, then how do you know where to draw the line to understand when it gets too much for you handle? How do you avoid allowing your credit card debt strategy to become a credit card debt problem?
The information below can help you understand where to keep your credit card balances so you can manage debt effectively. If you ever reach a point where you think you have too much debt to handle on your own, then we can help. Call Consolidated Credit today at or complete the online application to ask for help over the web.
Balancing credit card debt with monthly income
Every financial situation is different, but in general, you never want your monthly credit card debt payments to exceed 10 percent of the income you bring home. So if your take-home household income is $3,000 per month, then your credit card debt payment should never exceed $300.
It's important to note that this doesn't mean you can only have a $300 balance between each of your cards. The minimum monthly payments on your credit cards are calculated as a percentage of the total you owe. In fact, depending on the payment schedule and terms of your credit cards you could, in theory, be holding a lot of debt and still have monthly payments of only $300. For example, if you have a credit card where the payment schedule equals 2% of your balance, you could have up to $15,000 in debt and the minimum payment requirement would be $300.
That's not to say you should carry that much debt all the time. In an advanced credit card strategy, you should never be satisfied with only paying the minimum amount due. You should pay off as much debt as you can every month. So your monthly payments may equal $300 even if your minimum payment requirements are much lower than that.
With that in mind, if you had an income of $3,000 per month, then the maximum amount of credit card debt you should have is $15,000. Anything more than that means you're risking financial distress. At the same time however, you should always maintain debt levels as low as possible. Just use 10% of your income as a measure for making sure you don't wind up with too much debt at once. You can also use it as a metric for knowing when you need to get help.
Why zero balances are in your best interest
Just because you CAN carry credit card balances without causing financial distress, it doesn't mean that you SHOULD. In fact, there's one very good reason that you SHOULDN'T carry balances from one month to the next – in a word, interest.
Credit card APR works a little bit differently from other kinds of debts. Credit cards have a grace period on the interest charges applied to purchases you make. If you have a zero balance on a credit card and you make a few charges in the month, as long as you pay off the balance before the grace period ends, then no interest charges get applied to those transactions. You get the convenience of using credit without the added cost.
However, the situation is completely different if you start the billing cycle with a balance. If you already have money you owe on that credit card, then interest is added to every purchase you make from Day One that it's made. So your purchases end up costing a little more – and the "more" increases with every month that goes by while you still carry balance over to the next billing cycle.
That's why zero balances are better, because they end up saving you money. You can put small incidental everyday purchases on a zero-balance credit card without the guilt because as long as you have a plan to pay off the debt in-full then there's no issue. This is also another reason why it's a good idea to pay off one credit card at a time when you're reducing debt, instead of paying a little bit of debt of all of your cards at once.
A note on credit utilization ratios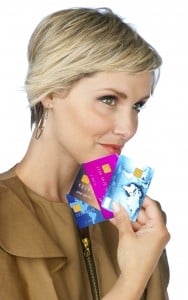 Another important point to note when talking about how much debt you should have at any given time is that your credit utilization ratio is a key factor in your credit score calculation. A credit utilization ratio simply refers to the amount of debt you have versus the credit limit you have available.
So if you're credit limit is $10,000 and you have $2,000 in debt, then your utilization ratio would be 20 percent. If you have $5,000 of debt, then your ratio is 50 percent.
Credit utilization is the second most critical factor in the calculation of your credit score after credit history. With that in mind, having too much debt is actually bad for your credit score. That means if you're holding a lot of debt, you may not be able to qualify for a mortgage, auto loan or other financing at the interest rates and terms you really want.
Ideally, you should keep your credit utilization ratios below 10 percent, but anything more than 30 percent may likely begin to weigh negatively on your score – and anything above 50 percent utilization is downright bad for you and your credit. In a best-case scenario, you should maintain a balance of less than 30 percent on every card you have, which will also keep you overall utilization below 30 percent as well.
We're here if your balances get too high
The primary rule you always want to follow with credit card debt is that you never want to let debt get so high that you can handle the monthly payments comfortably in your budget. If you see minimum payments are eating more than 10 percent of your income or high credit utilization ratios are dragging down your credit score, we can help. Call Consolidated Credit today at or ask for help through our online application.