Debt Relief Options for Credit Cards
5 options for debt relief reveal if you can eliminate debt on your own or if you need professional debt help.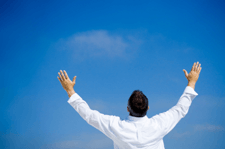 Some debts are too big to handle simply by tightening your belt or exercising better budgeting techniques. When you start to feel like your debt is out of control, it's time to consider your options to find relief. There are a variety of different options you can choose, but the goal of each is to help reduce the monthly burden of your debts to make paying back what you owe more manageable.
If you're facing mounting problems with credit card debt, consider all your options carefully – the right solution can mean the difference between getting your finances back on track or going to court to file for bankruptcy. Before you choose a path forward, consult with a certified credit expert, like a credit counselor, to make sure you make the right decision for your finances. Call to speak with a credit counselor for free or request a consultation online with a Free Debt Analysis.
Debt Relief Option 1: Interest Rate Negotiation
The first avenue to consider if you need relief from the monthly burden of your credit card debt is to negotiate for lower interest rates from your individual creditors. In some cases, simply reducing the interest rate on your credit card account can provide relief. Your debt doesn't accumulate as quickly and this can often reduce your monthly payments. Since you are negotiating with creditors directly, you are likely to need a strong repayment history and/or a good credit rating to show them you are a good candidate to have your interest rates reduced.
Debt Relief Option 2: Balance Transfer
If negotiating individual interest rates won't reduce your monthly payments, doing a balance transfer may help you find the relief you need. A balance transfer involves taking high interest credit card debts and moving them to a different credit card with a lower interest rate. You also have the benefit of making just one payment each month. You need a good credit score to qualify for interest rates that provide a benefit in monthly payment reduction. Also make sure to read your contract carefully, as there can be high balance transfer fees on some credit cards.
Debt Relief Option 3: Debt Consolidation Loan
Much like a balance transfer, a debt consolidation loan allows you to move existing balances from your high interest credit cards into one low interest account. As a loan, however, you may be able to get even better interest rates than what you can qualify for on a credit card. Debt consolidation loans can be unsecured or secured, such as with a home equity loan. You need a good credit rating to qualify for the interest rates that make this a viable relief option.
A note on home equity loans: Most experts agree you should never use your home equity to pay off credit card debts. Credit cards are unsecured and you have a wide range of options if you are facing difficulty making the payments. Your home loan is a secured debt-so while the equity loan can reduce your payments, if you get behind the lender can foreclose. You can lose your home. If you're considering a home equity loan to cover your credit card debt, give us a call and we can help explain your options so you can make an informed decision.
Debt Relief Option 4: Debt Management Program
Often one of the main problems people encounter with the first three debt relief options is that mounting debt problems have already negatively impacted their credit rating. Each time you miss payments, pay late, or pay less than the minimum required your credit rating suffers. If you don't have a good credit rating, you can't qualify for good interest rates to make the above solutions viable.
In this case enrolling in a debt management program may be your best option. Not only is your credit score not a factor, it isn't negatively affected by joining the program. In fact in most cases if your credit has been damaged by credit card debt, enrollment in debt management may actually improve your score. You enroll through a credit counseling agency. The agency will propose new terms with all of your creditors and create a plan that fits within your budget. You simply make one monthly payment and they disburse new payments to creditors on your behalf.
Debt Relief Option 5: Debt Settlement
In some cases, even a debt management program can't help pay back your debts in-full. If your debt has gotten to the point that there's no way to pay back everything you owe, it may be time to consider debt settlement options – a standard debt settlement agreement or a more formal consumer proposal. Both options allow you to settle debt for less than the full amount owed. You pay one lump sum payment or agree to a partial repayment schedule. Debt settlement does have a negative impact on your credit score,but is often better than a bankruptcy alternative.
Creditors typically require proof you have explored all other options before they will consider allowing you to settle. In some cases, people who think their debts are too big for anything but a partial settlement or bankruptcy may find they can actually take advantage of another debt relief option – particularly with a debt management program.
Taking the right path the find credit card debt relief
As you explore the relief options described above and zero in on the right solution for your unique financial situation, there are some key points that you need to keep in mind. There are things that you definitely need to do along the way as you work to find the right path back to financial stability. There are also things you need to avoid if you really want to be successful and minimize damage to things like your credit score.
For more information on what to do and what not to do as you work to find relief from credit card debt, read Consolidated Credit's helpful guide: Credit Card Debt Relief Do's and Don'ts.
Finding the right debt relief service provider
Even after you find the right relief option, your work still isn't done. You need to find a reputable service provider who will help you move forward quickly the right way. Finding the right reputable debt relief company can make all the difference in your ability to succeed at getting out of debt.
Learn how to find the best service provider for your needs »
Relief options for other types of debt
It's important to note that debt relief doesn't just apply to credit card debt. In fact, there are relief programs that work for any type of debt you have – from mortgages to unpaid tax debt. If you're struggling with more than just credit card debt or another type of debt is causing challenges in your financial life, use Consolidated Credit's Debt Relief Programs Compared Side-by-Side to learn more about which relief programs apply to the debts that are causing you trouble.
We can help you find relief
Even if your credit card debt is $75,000 or more, you still may be able to consolidate your debts to pay them back in-full with debt management. Call to speak with a credit counselor who can help weigh your debt relief options or request a consultation online with a Free Debt Analysis.