Interactive Credit Courses
Learn everything you need to know to become a more effective credit user.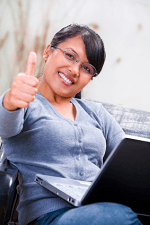 Knowing how to use credit and maintain a high credit score is critical to your financial success. Without a solid understanding you run the risk of running up debt that you can have difficulty paying back and damaging your credit score by taking actions that reflect negatively on your credit. So you need to master your understanding of credit in order to help ensure you can succeed.
With that in mind, Consolidated Credit has created the two interactive credit courses below that will teach you everything you need to know about credit and how to maximize your credit score. The courses are free, so you can use them and come back anytime you need a refresher course.
Once you've completed the courses if you still need help or would like to talk to a certified credit counselor about your personal situation with credit and debt, give us a call at . You can get a free, confidential debt and budget analysis at no charge to see where you stand and what you can do to get out of debt faster. If you prefer, you can also complete an online application and a counselor will be in touch once they've reviewed your information.
Interactive Course No. 1: All about Credit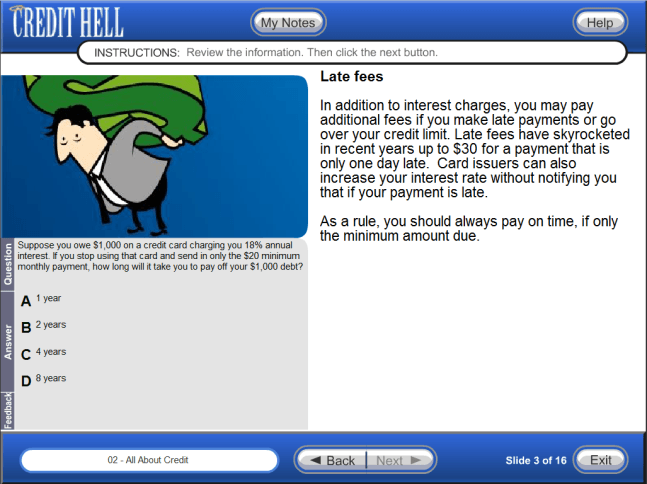 This first interactive credit course is designed to help you better understand how credit cards work and how to use credit strategically as part of a healthy financial outlook. You'll learn:
The ins and outs of using credit effectively
How interest gets applied to credit card debt
How minimum payments are calculated
How to pick the best credit card to suit your financial needs
By learning how to use credit the right way you can avoid problems with debt and build a good credit profile that helps you qualify for loans and new credit lines at the lowest interest rates possible. You increase your borrowing potential and purchasing power, which makes it easier to maintain financial stability and achieve your goals.
Please note: Once clicked, the course will launch in a separate window.
Click here to launch All About Credit.
Interactive Course No. 2: Make the Most of Your Credit Score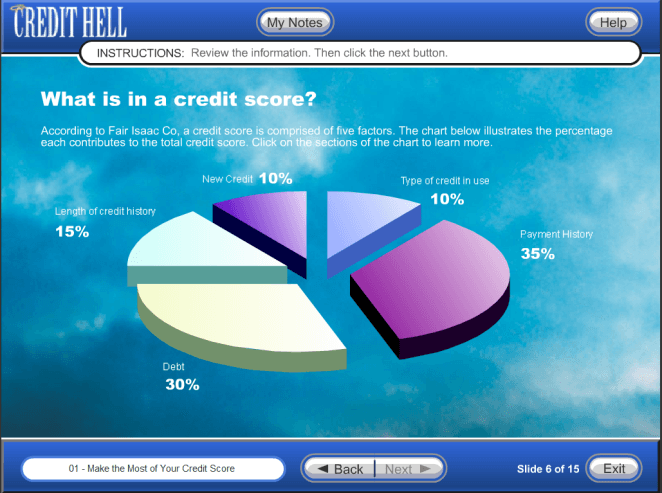 A good credit score helps you go places financially. With excellent credit, you can more easily qualify for loans and new lines of credit at low interest rate and competitive, advertised terms. All of those 0% APR for 24 months offers or other advertised offers will become open to you so you can apply and not face rejection. If you have bad credit, you can face stricter terms on loans, higher interest rates, and have trouble renting property like apartments or cars. Even getting service contracts like a mobile plan can be problematic if you have low credit.
With this course you'll learn:
How credit scores are calculated
Who uses your credit score
What steps you can take to maximize your credit
How long negative information affects your score
Once you learn how to maximize your credit score, you can take steps to achieve and maintain the highest score possible.
Please note: Once clicked, the course will launch in a separate window.