Credit Counseling versus Other Financial Services
Whether you're not sure if you want to use credit counseling or you just need to find information to help you improve your financial outlook, interactive finance courses help you build your financial literacy. You can learn effective techniques for managing your money, find tips to help you build credit and strategies for keeping debt under control. What's more, you can go through the information at your own pace so you have a better chance of retaining what you learn.
Consolidated Credit offers two interactive financial courses for credit below. These courses are free to use and you can come back anytime if you need to return to the information. Once you take the courses, if you still need help or want to talk to a certified credit counselor about your situation, we can help. Call us today at or take the first step online by completing a request for a Free Debt Analysis.
Interactive Course 1: All About Credit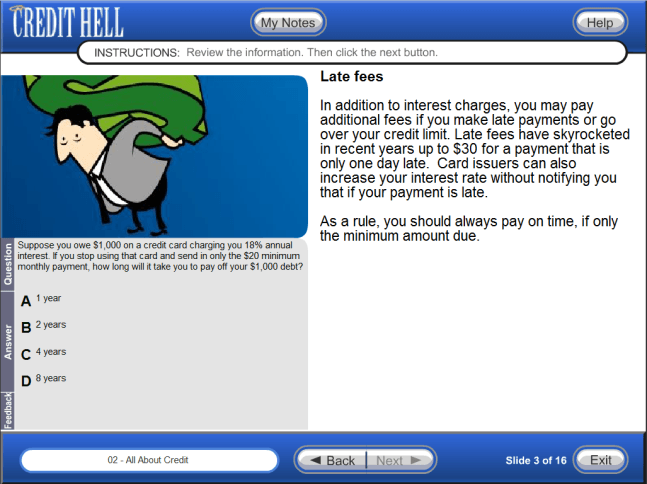 This interactive online credit course is intended to help you better understand how to use credit strategically to support a healthy financial outlook. You'll learn the ins and outs of using credit effectively, how interest gets applied and payments are calculated and how to pick the best credit card to suit your financial needs.
By learning to use credit correctly and learning the right way to build good credit, you can save money, increase your borrowing potential and achieve your financial goals.
Click here to launch All About Credit.
Please note that the link will launch the interactive course in a separate window.
Interactive Course 2: Make the Most of Your Credit Score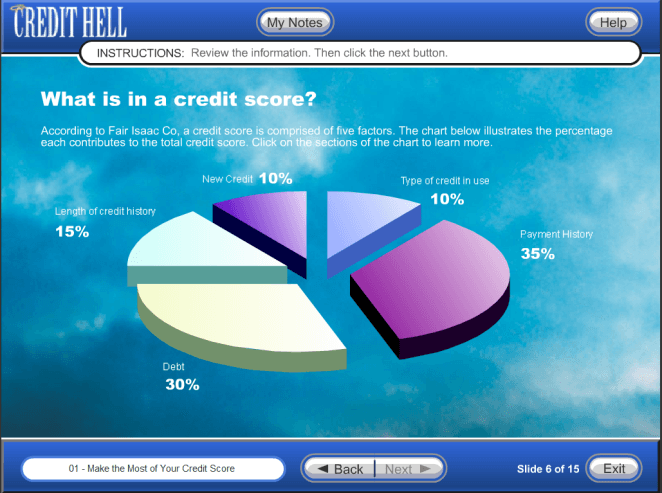 Maintaining the highest credit scores possible is essential to your financial success. Without good credit, you pay more interest, have lower credit limits, face harsher terms on loans, have trouble renting and may even have problems finding employment in certain industries.
This interactive course is designed to help you learn about credit scores and how to use credit scores to your advantage. Mastering your credit scores puts you in a stronger position financially.
Click here to launch Make the Most of Your Credit Score
Please note that the link will launch in the interactive course in a separate window.