Medical Debt Consolidation
How a debt management program may help with your unpaid medical bills.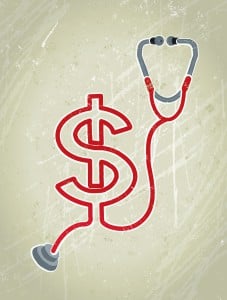 Unpaid medical bills and medical debt collection have a way of causing problems for many consumers. Even people who don't usually struggle with debt or have accounts that lapse into collections, can have problems with medical debt. In fact, CNBC reports unpaid medical bills are now the leading cause of bankruptcy filings in the U.S.
If you're struggling with unpaid medical bills, the information below can help you understand your options for debt relief and how those bills may be able to be rolled into your debt management program if you're also having problems with other types of debt, such as your credit cards. If you have questions or would like to speak with a certified credit counselor about your specific situation, call us at or complete a Free Debt Analysis form to request help online.
Why medical debt has such an impact
With most types of debt, it's almost impossible to miss the fact that you incurred it. You take out loans, make purchases on a credit, or consciously choose to miss a payment on a monthly service like a utility. So you know that you have an account that has the potential to get passed to a collector.
Medical debt on the other hand can be a little tricky. Gaps in your insurance coverage can incur debt that you may or may not know that you owe. If you miss a notice or misread correspondence from the medical facility where you were treated, it can happen that the debt goes into collections without you really being aware of it – until you go to apply for a new line of credit or loan and get rejected or charged a higher interest rate because the medical collections account appears on your credit report.
Keep in mind that medical debt collections get reported to the three main credit bureaus just like any other collections account. Since collections are a negative item on your profile, they can drag down your credit score. What's more, like any collections account, a medical debt collections account can remain on your credit for up to 7 years, even if the account is paid off. So you can be dealing with the fallout for years to come.
Can medical debt be consolidated?
Medical debt may be consolidated in some cases, but it really depends on the specifics about the debt and what method of consolidation is being used.
For instance, if you're using a do-it-yourself debt consolidation method, in one case the medical bills could be included in your consolidation plan, while in the other method it wouldn't be possible. Here's what we mean:
If you take out a personal debt consolidation loan, you receive money from the bank at a low interest rate in order to pay off all of your outstanding debt. As such, you can allocate that money however you choose, so your medical bills could be paid off.
On the other hand, if you're consolidating credit card debt on another credit card with a balance transfer, you won't really be able to move your unpaid bills to the card. So here, consolidation doesn't really work. You'd need to pay the debt off separately or find another solution.
When it comes to assisted debt consolidation with a debt management program, whether or not your unpaid medical bills can be consolidated really depends on your circumstances. It can be tricky to know if the debts can or can't be consolidated in your situation because there are so many variables to consider, but the information below can help you understand the basics.
Including medical debt in a debt management program
A debt management program (DMP) is designed to help consumers consolidate unsecured debt regardless of their credit score. This mainly includes credit card debt, but it can also include other types of debt like some payday loans and unpaid medical bills. But there are some catches that go along with that…
One of the main benefits of consolidating with a DMP is that you lower the interest rates being applied to the outstanding balances on your unsecured debt. So if you have $5,000 in credit card debt at 22%, a DMP may help you reduce that interest rate to less than 10%. As a result, you can get out of debt faster even though you may pay less each month.
However, unpaid medical debt doesn't have any interest rate attached to it. So while your unpaid medical bills can be consolidated with other debt on a DMP so it's easier to pay everything back, a DMP may not work as well if medical bills are the only thing you have to consolidate, because you're not getting as much benefit. Instead, you may be better off negotiating with the collector or the hospital directly to work out a settlement.
So while you can really benefit from having unpaid medical bills consolidated on a debt management program in some situations, in others it may not be the right choice – particularly if medical debt is the only debt you're struggling to pay back. In this case, you should contact the collector or healthcare provider directly to arrange a payment plan. They may help you set up a payment plan or work out a lump-sum settlement agreement. If you have multiple debts, you'll need to take care of each of them individually.
We can help you evaluate your situation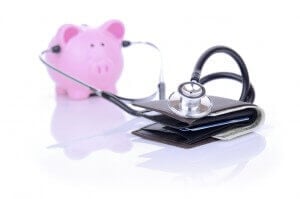 Again, medical debt tends to be tricky to deal with and is usually better handled on your own, but if you would like your relief options explored by a credit counselor we can evaluate your specific situation.
Call us today at to speak with a certified credit counselor for a free debt evaluation. They'll look at everything – the types of debt you have, your budget, your credit, and your bills to determine the right solution in your unique situation. It's all free and without any obligation to sign up. Even if the right solution isn't with us, we can help you identify it. If you'd prefer to get started online, simply complete a request for a Free Debt Analysis and we'll be in touch soon.