Payday Loans and Debt Consolidation
Using debt consolidation to solve your payday loan problems.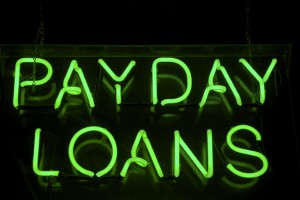 When you start to struggle with your finances, it can be really easy to get lured in by payday loan advertising. Fast cash, no credit check, just a little money to tide you over. It can seem like a good answer for a little financial trouble.
The problem is that payday loans often turn a little trouble into a big problem. As a result, you wind up with layers of payday loans on top of credit card debt and your other obligations. It's a mess and it can leave you feeling like there's no way out.
Luckily there is. We'll tell you more below or if you'd prefer to get the facts from a certified professional, call us to talk to one of our credit counselors. They can help you get the facts you need and offer specific advice for your situation. Call us today at .
Why payday loans aren't the answer
Payday loans (also called short-term installment loans) can be used without causing problems. However, you have to pay ALL of the money back within the first pay period or you will face extremely high interest rates.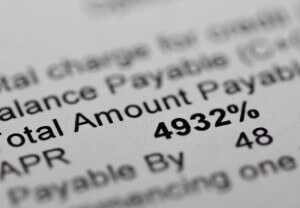 For instance, you have an unexpected expense like a car or home repair and don't have the few hundred bucks you need in your budget to cover the repair costs. So you use a payday loan to cover immediate repair and then pay the money back once you get your next paycheck.
Unfortunately, that's usually not how payday loans are used, and in truth, if you have a balanced budget and healthy savings, then you shouldn't ever really need one.
Still, things can happen. Let's say you're responsible and have a entire year of budgeted expenses, but you get laid off and can't find any new employment that can replace your income. So you start to fall behind. However, this is not the time to use a payday loan!
In this situation, a payday loan isn't making things better. It's only delaying when things will come to a head – and once they do, things will be worse because of the payday loans. If you don't have an immediate way to pay a payday loan back, you shouldn't take the loan out hoping that things will get better before the money is due. Look into other options for debt relief and talk to a credit counselor so they can help you find a solution that fits your needs.
So can you consolidate payday loans?
Sometimes, but not always.
It's really up to the payday lender whether they allow their loans to be consolidated through a debt management program. Some online payday providers allow their loans to be consolidated; others do not. So if you applied online, provide the name of each lender to your credit counselor and they can tell you if the loans can be consolidated or not.
Most "brick and mortar" payday lenders don't allow for debt consolidation. So if you walked into a loan office and took out money then you may not be able to consolidate those particular debts. That doesn't mean that a debt management program can't help you.
Your credit counselor is trained to evaluate  your situation to help you find the solution or a combination of of solutions that will help you get out of debt. You may be able to consolidate some of your payday loans along with your credit cards and unpaid medical bills, which would drop amount of money you're using on those debts. That can give you more money to finally get out from under the payday loans that you can't consolidate.
This is why it's important to talk to a certified credit counselor. It's the only way you can have an expert evaluate your situation at no charge to find the right path for you to get out of debt.
What about credit card cash advances?
Payday loans aren't the only risky quick fix solution you can get into trouble with when you're in debt. Cash advances on your credit cards can cause just as many problems.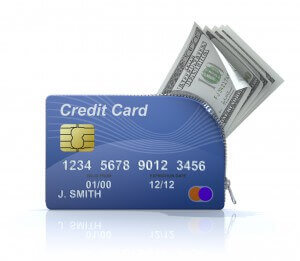 A cash advance is when you go to an ATM to take out cash from your open credit line. Sometimes people feel like just because it comes from an ATM, it's as harmless as a debit card. That's not the case.
Credit cards have fairly high interest rates compared to other types of loans even on regular transactions. Cash advances usually make those interest rates look tiny. Even if you have excellent credit, you're likely to face cash advance APR in the high 20s. If your credit isn't that good, the damage is even worse.
So you're taking out money at a really high interest rate. That means that the debt grows quickly with interest added. Your debts balloon and get out of control faster than you can pay them back – especially if money was already tight so you're making minimum payments.
Of course, cash advances do have one advantage over payday loans, because you can consolidate cash advances from your credit cards right along with your other credit card debt.