Accredited, trusted, and proven to work for over 5 million people.
Consolidated Credit, founded in 1993, is one of the nation's largest credit counseling organizations in the country and has helped over 5 million people with financial issues. Our mission is to assist families throughout the United States in ending financial crisis and solving money management problems through education and professional counseling. In just the past two years from 2014-2015 we've helped clients from the U.S., Puerto Rico and the Virgin Islands to find relief from $2,038,477,602.41 in credit card debt.
By visiting this website, you've taken that first – and often most difficult – step to find a solution to the challenges you face with debt. Credit counseling, when done correctly by an accredited professional, can help you overcome these challenges and invigorate your financial life. But it requires trust in the organization and credit counselors who are working on your behalf.
Certified professionals working for you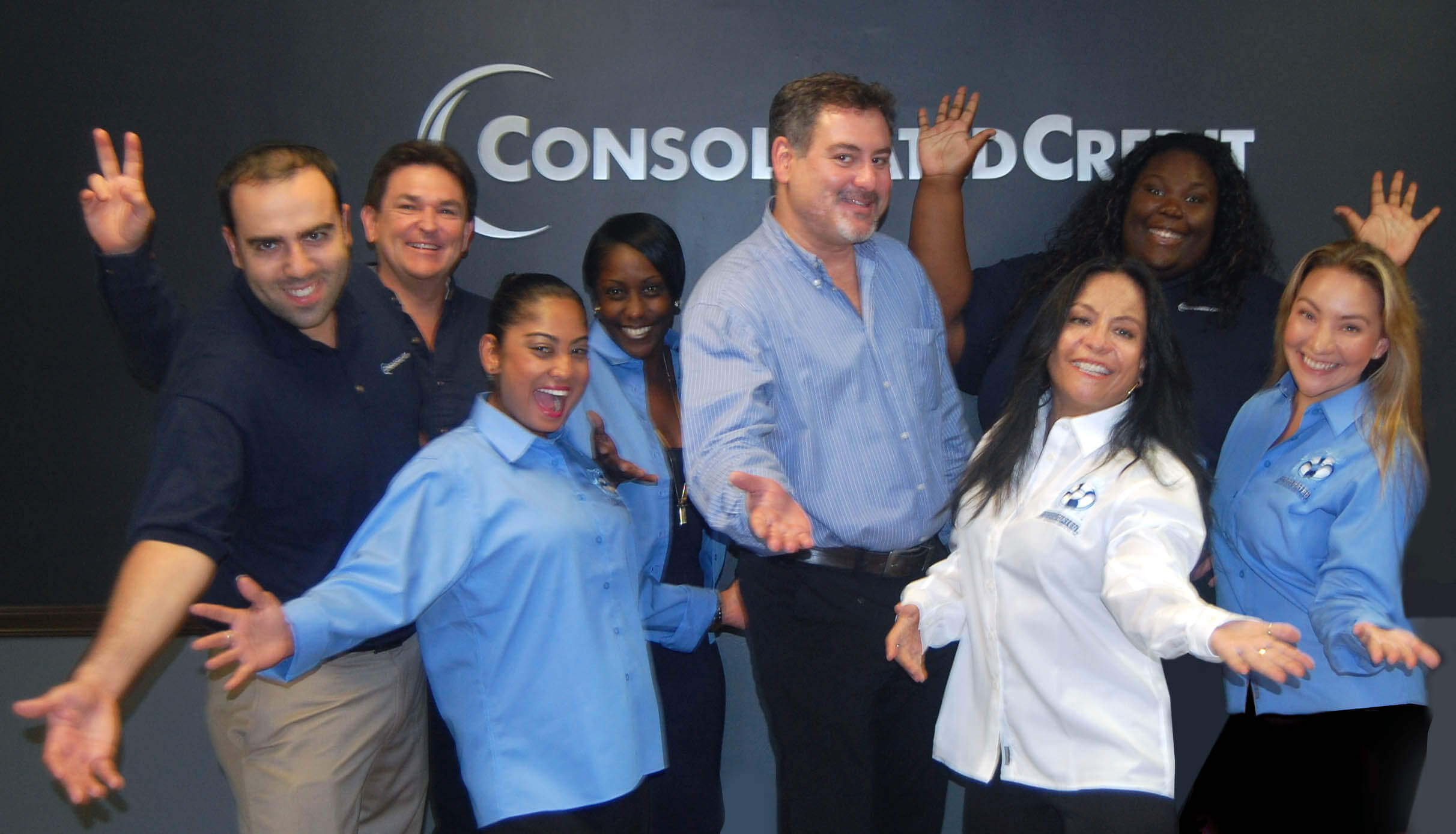 Most of our team – from the credit counselors who help you one-on-one, to our executive staff and even our finance writers – are certified financial counselors (CFC). All certified staff undergoes retraining to renew their certifications every three years to ensure all staff is current on the latest information, trends and credit law that relates to credit card debt and alternative methods of finding debt relief.
A+ rating with the BBB
We're proud to maintain an A+ rating with the Better Business Bureau. We've been a member of the Better Business Bureau for Southeast Florida & the Caribbean since 1998. The BBB rates companies based on thirteen standards. Consolidated Credit's dedication to serving customers honestly and fairly even when challenges arise has led to our achievement of the BBB's highest rating for businesses.
ISO 9001:2000 registered organization
Consolidated Credit goes to great lengths to ensure that our clientele – both consumers and creditors alike – receive a superior level of service that engenders faith and trust. To that end, Consolidated Credit completed the year-long process to officially become an ISO 9001:2000 Registered Organization. Unlike other accreditation services that are recognized only in the United States and Canada, ISO 9000 is recognized and accepted worldwide.
The International Organization for Standardization (ISO) is an organization made up of members from nearly every country around the world.
One of the many "standards" that this organization releases is ISO 9001:2000. The ISO standards were developed so that companies in all industries, product or service related, could benefit from the implementation of a Quality Management System (QMS).
Registration to the ISO 9000 family of standards is not a simple undertaking. Services must undergo a rigorous registration audit of QMS by an accredited independent third party auditing agency. Audits are repeated bi-annually for the first three years of registration by the same agency. Additionally, the ISO 9000 standard is reviewed and updated as necessary by the ISO every five years. This begins the registration process anew, thereby necessitating the continuous auditing of each business' QMS.
Achieving registration to the ISO 9000 family of standards signifies Consolidated Credit has implemented and effectively maintains a Quality Management System focused on customer and creditor satisfaction, helping to ensure continuous improvement to the service we offer.
Consolidated Credit maintains strict standards and practices to be certified as an ISO 9001:2000 organization. This certification is verified though Bureau Veritas Certification.