Military Debt Consolidation
Specialized solutions for service members, veterans, and their families.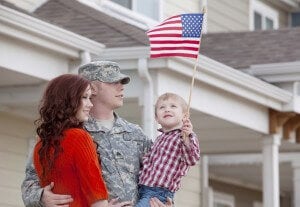 Debt consolidation isn't unique to military service members and veterans – consolidation for military members works in much the same way that it does for regular consumers. You still combine your debts into one low simplified monthly payment at the lowest interest rate possible so you can eliminate debt quickly and efficiently.
However, there are special options and considerations for service members and veterans who need to consolidate debt. It's important to understand these nuances so you can find the best solution for your needs and take advantage of options that civilians may not have so you can regain control and start to get ahead as soon as possible.
The information below is intended for educational purposes only, so you can understand the general options available to service members and veterans. If you're a service member or veteran who needs help now and would like assistance to find the best option for you, call us at or complete a request for a Free Debt Analysis.
Consolidation for service members & their families
The Servicemembers Civil Relief Act (formerly called the Soldiers' and Sailors' Civil Relief Act) is an important piece of legislation that provides special considerations for service members currently on active duty. The provisions include reductions on interest for credit card debt, as well as potential discounts on related programs, including a debt management program that you enroll in through a credit counseling agency.
As long as you can prove that you're eligible under the law, you may be able to qualify for a debt management program with reduced fees. Depending on where you go, some credit counseling agencies will waive some or all of the fees associated with your program. So make sure you shop around and always make sure you mention that you are an active-duty service member – or a service family.
Bear in mind that fees on these programs are actually low to begin with, since they're based on what the consumer can afford in their budget. However, it's worth exploring to save yourself a few bucks when you're working to get ahead. As for us, Consolidated Credit waives all program setup fees for military service personnel and their families.
For more information on consolidating debt as an active duty Service Member, Reservist or Guard, read Consolidated Credit's 8 Debt Consolidation Tips for Service Members.
Debt Consolidation for Veterans
Veterans have a few options when it comes to consolidating debt as well. The first option applies only to Veterans who own their home with a VA home loan. If you went through the VA to get a mortgage you are eligible to use a Military Debt Consolidation Loan. This is a loan borrower against the equity built up in your home, so it's like a home equity loan specifically meant for Veterans.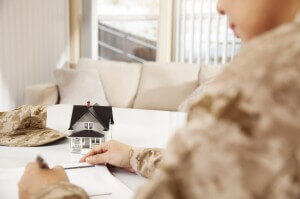 For more information, read 10 Key Things You Should Know about Military Debt Consolidation Loans (MDCL).
In addition, if you aren't a homeowner or prefer not to borrow against the equity in your home, you still have specialized options for debt consolidation. For instance, the reduced fee structure on a debt management program that's offered to service members also extends to Veterans. In fact, agencies like Consolidated Credit waive all program setup fees for veterans and their families.
Need help developing a tactical debt elimination plan?
Consolidated Credit can help you develop the right strategy for your unique situation and needs, making sure to help you explore any options offered under the Civil Relief Act or through the VA. Call us today at to get started with a free, no-obligation consultation with a certified credit counselor or complete a request for a Free Debt & Budget Analysis and we'll be in touch soon.