20 Percent of Home-Equity Loans at Risk of Default
Payments on loans made during the housing boom set to rise by more than 50 percent.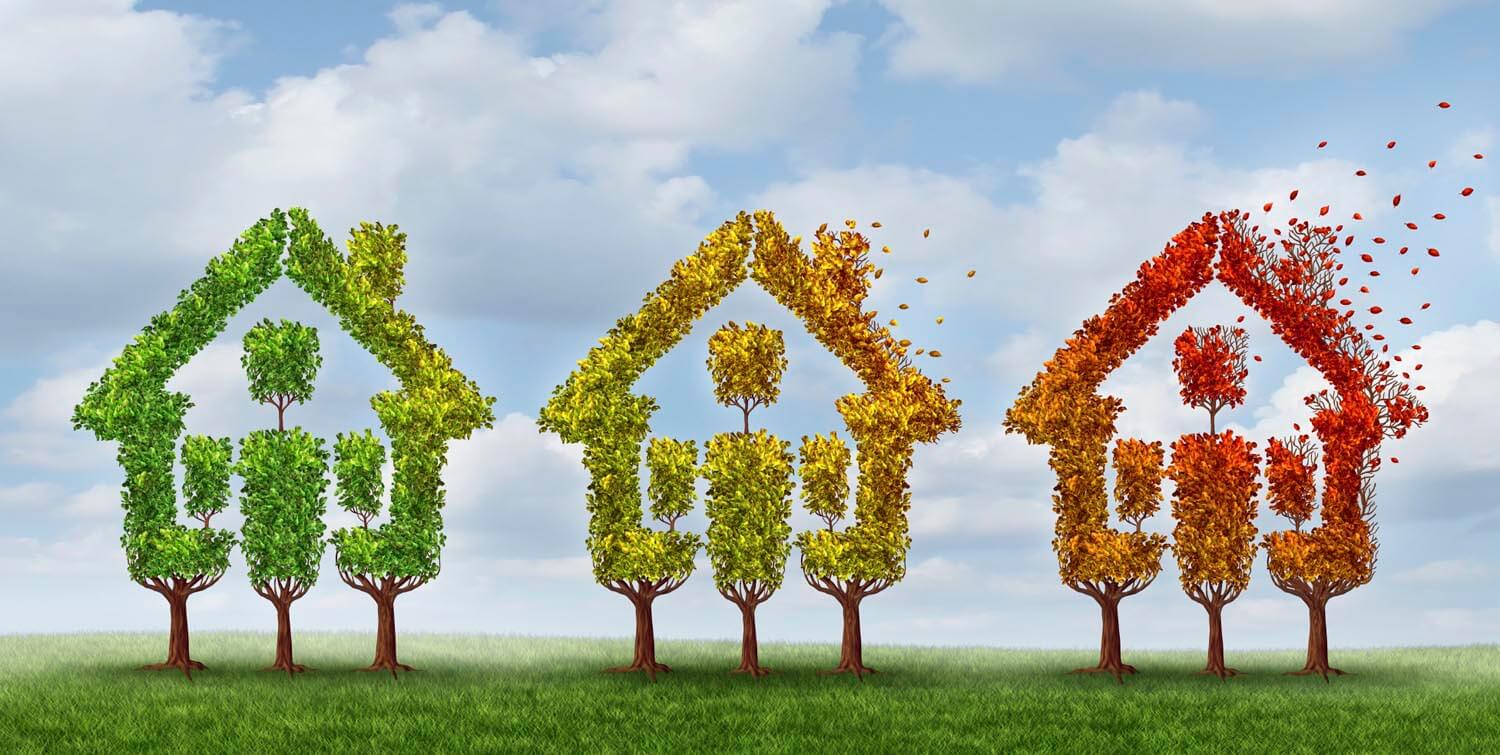 The good times are over for many consumers who took out Home Equity Lines of Credit (HELOC) during the housing boom of the early 2000's. That's because payment on the interest-only phase switches to include principle at the end of the 10-year "draw" period. As borrowers throughout the country approach the end of their draw period, it could put many at risk of default.
TransUnion estimates roughly 20 percent of HELOCs are at risk, equaling $79 billion in lines of credit. "The 20 percent of borrowers most in danger of default are property owners with low credit scores, high debt-to-income ratios and limited home equity," said Ezra Becker, TransUnion's vice president of research.
What is a HELOC?
A Home Equity Line of Credit is a loan a consumer takes out that uses the value of their home as collateral. The lender agrees to loan a certain amount of money based on the equity in the home. The interest rate is variable and borrowers can withdraw that money, usually for a time period of around 10 years, during which they only pay on the interest each month. At the end of the 10 years they can no longer borrow on the line of credit and they must start making payments on the principle and interest for the remaining portion of the loan.
Steve Chaouki, head of financial services at TransUnion told Credit Union Magazine, "Home equity lines of credit were quite popular during the housing boom in the mid-2000s. For many, HELOCs represented a low-interest-rate opportunity to borrow against the value of their homes, which were rapidly appreciating at the time."
Why aren't consumers prepared to pay off the loan?
Becker of TransUnion told Bloomberg.com, "Many borrowers either forgot or never knew their home equity lines would reset." Gary Herman, president of Consolidated Credit is astonished by that statement.
"If that's the case, then more steps need to be taken to educate consumers before these loans are taken out. Banks also have to do a better job of making the rules on these loans crystal clear. It's shocking that borrowers would not know or forget such an important aspect of this loan, especially now that these types of loans are gaining popularity again."
Example of a higher payment
The TransUnion study used this example of a ballooning payment…
A borrower in the early 2000's took out an $80,000 HELOC at 7 percent interest rate. The draw period is 10 years and the payment during that time is $467. After ten years the borrower must pay back interest plus the principle, which increases to $719 a month.
"When someone's payment jumps by more than 50 percent, it can be a life changer," says Herman, "especially when you consider that additional sum is probably not the only monthly debt they're paying off. There's credit card debt, a car payment and the list goes on. That's why it's so important to educate yourself before you jump into a HELOC."