This May be the Year to Get the Pay You Want
First, employees must muster the courage to ask.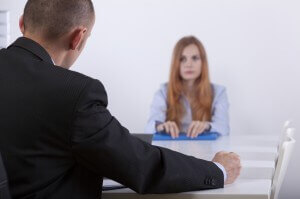 The economy is on the rebound and so, many Americans who were left unemployed or who took a pay cut may be in luck to achieve a more desirable salary this year.
A survey of 2,100 Chief Financial Officers by Robert Half, a global staffing firm, found 41 percent of chief financial officers (CFO's) are more willing to negotiate starting pay this year than they were last year, if they find the right talent.
Of the CFO's surveyed, 68 percent cited having at least some difficulty finding skilled candidates for professional-level positions particularly in Miami, Philadelphia, New York, Detroit and St. Louis.
Although finding the right talent has been challenging, once found candidates have more room to negotiate. They can fight for a higher starting salary with less anxiety and are more likely to succeed at getting what they want.
Why? Because CFO's are optimistic about the future of their companies, there may be money on the table up for taking.  Majority of the CFO's surveyed – 93 percent –are at least somewhat confident their companies will grow in the next six months.
This data is in line with another study that says 2015 looks good for jobseekers and those looking for a raise may be in luck in the next 12 months.
Experts agree the best time to ask for the pay you want is during the hiring process, but let's face it, asking for more money is not always easy. It's Likely to have something to do with social stigmas about greed and talking about money. Regardless of any discomfort you may feel, hiring managers expect jobseekers to negotiate and are in fact prepared to do so from the time they put their first offer on the table.
As you negotiate, don't be modest about selling yourself. Highlight your experience, accomplishments, and educational level, mention why they should hire you over the next candidate and why you are worth more in the market.
If you're in a job where the pay is not cutting it for you like this report finds, then the same methodology can be applied when negotiating a pay raise. That study also finds 43 percent of employees believe they will be offered a raise in 2015.
Still, what if a raise isn't offered? Ask.
"If you have a valid argument for pay advancement and you present your case in the most professional manner, at the most opportune time, even if you don't get exactly what you want, your employer may offer a compromise," says Gary Herman, President of Consolidated Credit. "While it is a negotiation, the process needs to resemble a conversation rather than a confrontation."
How to ask for more money – and get it
There's a time for everything.
Do: If sales are up and your company is profiting, use this as your cue to ask. Do your research; find out when raises are granted at your company and use this as another cue for the timing to make your move, too.
Don't: You may choose to delay asking for a raise if your company is in financial trouble and are trying to cut costs. If people are getting laid off you might want to hold off on your request, or you risk getting a pink slip instead.
Keep calm and control your emotions.
Do: An ideal time to ask for a raise is while you're still happy in the job.  That way you're more apt to use words that are less demanding or words that convey anger and frustration. You may opt to pose your raise request as a question – experts say it's less demanding.
Don't: Avoid asking for a raise when you are on the brink of giving up, tired or frustrated. If you've reached a breaking point, you may be inclined to raise your voice or use gestures that convey negativity. The conversation can quickly escalate from a conversation to a confrontation.
Know your worth.
Do: Know how valuable you are both in your area of expertise and within your company. Don't be shy about highlighting any accolades, increased productivity, and testimonials from customers.
Don't: Never say, "I work harder than John," or, "I've been here for a year already," or, "Jane got a raise so I want a raise," or, "Sam is new and making more money than I am." You also want to avoid things like, "I'm renovating my house and therefore need more money." These kinds of statements don't warrant a raise and won't work. Bottom line – don't whine, highlight your accomplishments instead.
Use good judgment.
Do: So the boss asks the million dollar question, "How much?" What do you say? Do your research and ask for a raise that's within the realm of what the industry pays. Consider also the financial state of the company.
Don't: Never go in with the "door in your face" approach and ask for a ridiculous amount in the hopes of negotiating down. This isn't a sales pitch. In fact you might have your boss discount everything you presented, as good and convincing as it might have been, if you over-ask.
Remember, timing is everything. It is how you prepare and present your request that leads to successful outcomes.Be gracious, ask directly and with confidence. Assert yourself but remember it's a conversation, not a confrontation. Put on your professional hat and you just might get that pay or raise you deserve.