3 Tips for National Tax ID Theft Awareness Week
Take these three steps to help protect your IRS tax refund from poaching.
January 30 to February 3 marks National Tax Identity theft Awareness Week. It's a good time to focus on tax ID theft, as most Americans gear up to file their 2016 IRS tax returns. But what is tax id theft and how can you protect against it?
What is tax ID theft?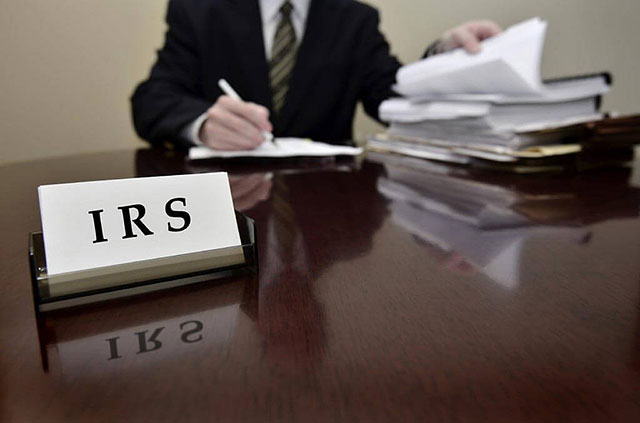 Tax identity theft is a threat where someone steals your Social Security number in order to file a false tax return in your name. The goal is to get your refund before you even have a chance to file a return. You may not even know you're at risk until you try to file and the IRS tells you a return was already filed.
3 ways to help keep your refund out of someone else's hands
#1: File as easily as possible
Tax identity theft relies on fraudsters getting a return submitted in your name before you do. If someone has gotten their hands on your Social Security number (SSN) you certainly need to deal with that separately. However, in the meantime, filing your return early at least helps minimize the fallout from a stolen SSN. You at least would avoid the hassle of someone stealing your tax refund, too.
Once you have all of your W2s and 1095s for healthcare, don't wait! File immediately so you can get your refund and avoid a giant hassle.
#2: Take steps to guard your Social Security number
Your Social Security number is necessary for a fraudster to use your identity for tax ID theft. Taking steps to protect your SSN helps you minimize the risk of tax identity theft (and a host of other problems).
There are standard best practices that you can follow:
Don't carry your Social Security card in your wallet or purse
Keep your cards locked up at home
Get a locking mailbox and retrieve your mail promptly everyday
Shred documents that include your SSN and other personal data before you toss them
Avoid putting your SSN on forms at doctors' offices, hospitals, and other service providers – even if they ask for it, see if it's required
Additionally, you can register your Social Security number at www.ssa.gov/myaccount to open a "my Social Security account" online. This account allows you to check your Social Security Statements anytime you want. This shows your earnings, which can reveal that someone has gotten a job using your number. It's another sure sign of SSN identity theft.
You can learn more about signing up for my Social Security on our personal finance blog Miss Money Bee.
#3: Only trust mailed IRS communications
Whether you've already file or not, you should never trust any communication from the IRS unless it's an official mailed letter. The IRS will never email you, call you on a phone (even your home landline) or send you a message over social media to initiate contact. If someone contacts you any other way claiming to be the IRS, it's a scam!
The most common type of this scam is IRS collections. Someone calls claiming to be an employee of the IRS, stating you owe money and must pay immediately. They may even offer all or part of your SSN as proof that they are who they say they are. They aren't.
If someone contacts you about an IRS collection action, verify it first before you give them anything. You can call an IRS collection hotline at 1-800-829-1040 to confirm that you owe federal taxes.
An important note about refund delays from the IRS
The IRS recently published a press release that warns taxpayers may face delays in receiving refunds this year. This is particularly true if you file for an Earned Income Tax Credit (EITC) or Additional Child Tax Credit (ACTC). This year the IRS will hold any returns that claim those credits to verify them in an effort to crack down on tax fraud.
The IRS states they will begin releasing refunds on February 15. However, taxpayers may not see the refund clear their account until after February 27. And that's only if you file early. The later you file, the longer you can expect it to take to receive your refund.

For more information to help you prepare for the 2016 tax filing season, sign up for Consolidated Credit's free Your Taxes Simplified webinar on March 15 at 1:00 PM (EST). You can also join in early to get your questions answered in our Keeping It Simple with Uncle Sam Facebook Live Event on March 14 at noon.