3 Ways to Tell America Has Too Much Credit Card Debt
From hitting debt records to influencing interest rate hikes, this is how you know we may be headed for trouble.
Each week, Consolidated Credit searches for financial research that can help you deal with your debt and budget. This week…
The interesting study
Each year, the credit experts at WalletHub release a Credit Card Debt Study that reveals trends in consumer credit and debt over the past year. The 2017 study was just released last week.
The big result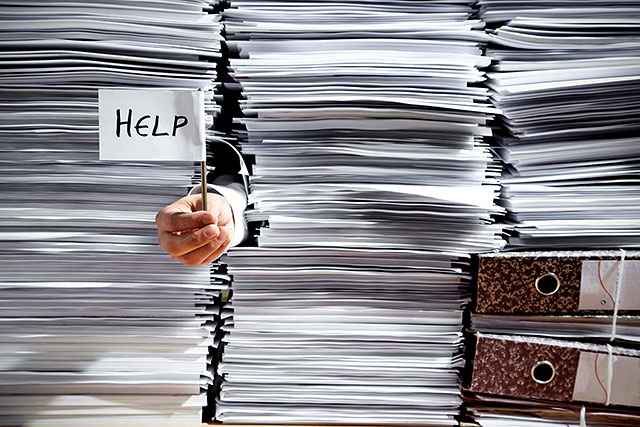 There are three key findings revealed in the study that points to the fact that American consumers are headed for a credit crisis:
Outstanding credit card balances are at their highest level since the end of 2008
We added $89.2 billion in credit card debt in 2016 alone – the highest one-year gain since 2007
The $60.4 billion added in the last quarter of last year is 54% above average growth following the Great Recession
In the words of WalletHub, "It's clear that we've reverted to pre-downturn bad habits."
The fascinating details
The WalletHub study is not the only report released recently that points to how bad this crisis really is as we finish off the first quarter of this year:
MarketWatch released a report this week that says Americans may pay an extra $1.6 billion in credit card fees due to the Federal Reserve .25% interest rate hike that occurred this week.
At the same time, Forbes explains that the interest rate hike might have been higher, but financial experts at the Fed worry that America's household-debt-to-GDP ratio is so much higher than the rest of the world (we're at 10.7% compared to the UK at 7.2%)
And, of course, there is the Nilson report released earlier this year that showed total U.S. credit card debt did, in fact, hit the dubious milestone of $1 trillion.
Getting back to the WalletHub study, average debt per household sits at $8,377. However, keep in mind that figure includes households that shy away from credit cards completely. If you only look at households that actually carry credit card debt, that figure doubles to $16,748.
What you can do
"Stop charging and start eliminating your debt as soon as possible," advises Gary Herman, President of Consolidated Credit. "You don't want to get caught with that much debt if the economy takes another turn. And even if it doesn't, too much credit card debt is a bad prospect even in a good economy."
Let's say your credit card debt load matches the national average exactly at $16,748. Then let's assume you have that debt on cash-back credit card that currently has an average APR of 15%.
The minimum payments alone would be $418.70 on a standard credit card payment schedule
If you stick to minimum payments, it will take 321 payments to pay off – that's just under 17 years
In total, you would pay $33,130.26 – that's $16,748 for the actual debt and $16,382.26 in total interest charges
Even if you could increase the payment amount slight and make fixed payments of $500 per month:

It would still take 44 months to pay off your debt, so almost 4 years
Total interest charges would equal out to $5,087.56
You can do calculations like what we've done above using a credit card debt calculator.
"In many cases, people have passed the point where they can pay back everything they owe in a reasonable amount of time using traditional means," Herman explains. "That means most Americans will have to look to alternate forms of debt relief, such as debt consolidation. It may be the only way to achieve stability quickly."
If you have credit card debt and worry about how you'll pay everything back, call Consolidated Credit today at 1-888-294-3130. You can also complete an online application to request a confidential debt and budget analysis from a certified credit counselor.