Americans are Unhappy with Their Insurance
Online shopping for insurance isn't cutting it for Americans. Maybe it's time to ask an expert.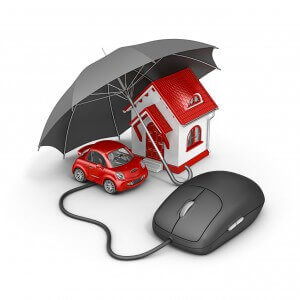 Almost 59 percent of shoppers look online when they first start to research insurance options. And once they choose their insurance, half of them "don't think they have the right level of insurance, and don't rank it as a high financial priority."
That's according to a survey of 1,000 Americans by PolicyGenius, a digital insurance broker. With those staggering numbers maybe it's time more Americans ask for help from an expert – like an insurance agent. After all, not having the proper coverage for your home or health could lead to financial disaster.
Other information gleaned from the survey includes:
Forty-one percent of women are "not too confident" with their security against financial risk and 61 percent of men are "pretty confident"
Forty-eight percent of those surveyed who thought they didn't have enough insurance said their last business encounter with insurance was "negative"
Fifty-four percent of 25 to 34 year olds think they have too much or too little insurance. That age group is also six times more apt to use online sources rather than hitting up friends or family for suggestions
Lack of insurance and bankruptcy
One of the leading causes of debt is medical emergencies. If you or a loved one gets seriously ill or has an accident, there's a good chance that your insurance won't cover everything. If you don't have insurance, or have the wrong level of insurance your life savings could be wiped out and bankruptcy may be your only hope to reconcile your finances.
"There's a very serious gap in insurance understanding, protection and access in the US, which additional studies have shown lead to financial hardships including bankruptcy," says Jennifer Fitzgerald, PolicyGenius Co-founder and CEO. "We hope to digitalize the insurance industry and bring the nation closer to the help it needs to avoid these financial hardships and the disasters that underinsurance causes."
Expert advice
Gary Herman, president of Consolidated Credit, understands the consequences of bankruptcy and why calling on an expert could prevent such drastic measures.
"Educating yourself by doing online searches for tips to save on insurance or just generally researching the variety of insurance companies available is smart," Herman says. "But it really helps to confide in a pro when so much is at stake. Avoiding financial turmoil, like debt, should always be a priority."
Herman has experienced what professional advice can do for those in dire need. He sees it every day when people in debt call into Consolidated Credit for help. Certified credit counselors provide advice and expert analysis, and give the callers an array of choices that best fit their financial situation. Some people can fix their problems on their own by consolidating debt. Others use debt management programs, which allows you to combine your debt (including credit card debt and medical bills) into one low monthly payment. That's the value of expert advice.