Is Another Housing Crash on the Horizon?
Data show pre-crash lending practices are occurring again.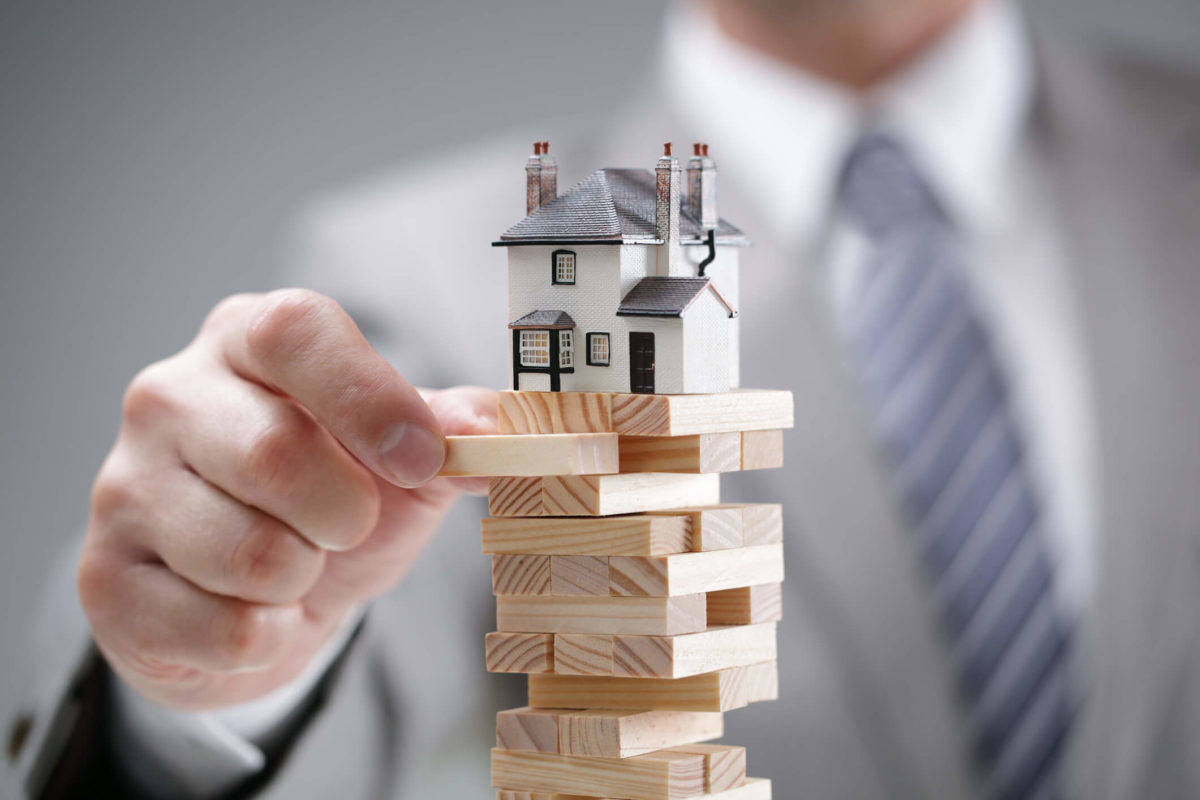 Whether you own your home or you're a die-hard renter, the housing market crash of 2009 undoubtedly had some impact on your housing costs and financial outlook. If you owned during the crash, you almost certainly saw your home lose at least some of its value or were among the really unfortunate who ended up underwater when your home's value dropped below the balance owed on your mortgage. Even renters weren't spared from the effects of the crash. As home prices plummeted and foreclosure became a rampant problem, the demand for rental properties increased rapidly. As a result, rental prices increased as well – a trend that's continued even after the crash.
Is another housing crash on the horizon?
So, the idea of another crash is enough to turn the stomach of almost any American, which makes the increase in pre-crash lending practices that led to the collapse a truly scary prospect. Here is what data shows about the market today:
The credit experts at Equifax report the number of subprime mortgages issued has increased significantly:

6% of the first (primary) mortgages originated this year were issued to buyers with an Equifax Risk Score™ below 620
5% of Home Equity (HE) loans and Home Equity Lines of Credit (HELOC) loans were subprime as well
In the meantime, while the Zillow Home Value Index grew 3.3% to $180,800, nearly one quarter of homes lost value over the past year. This means that while markets are largely recovering, one in four homes isn't enjoying the fruits of that recovery – instead, they're seeing the value of their home continue to drop.
Current losses tend to be specific
Perhaps even more troubling, homes aren't losing value as a market. According to the Zillow data, only two markets – Washington D.C. and Baltimore, MD – showed overall value loss. On the other hand, the value index for other markets as a whole showed growth, even though many homeowners within that market aren't having the same experience:
In Chicago, IL the Zillow Home Value Index increased 2.5%, but 35.8% of homes decreased in value
In Miami-Ft. Lauderdale, FL values increased 9.8%, but 16.3% homes dropped in value
In Philadelphia, PA the value index grew a modest 0.3%, but 43.4% of homeowners saw their property values drop.
"The signs of another potential crash are at least somewhat hidden by the other positive news coming out of the market," says Maria Gaitan, Housing and Business Development Manager for Consolidated Credit. "Homeowners, buyers, and even renters need to take action to prepare in case another market turn is in our future."
Ensuring you're protected from another potential crash
If people had knowledge of the effects of the 2009 crash before it happened, what actions would they have taken and what would they have done differently? The various answers to that question should be the responses savvy owners and renters need to have now in case another significant market fluctuation occurs now.
For current homeowners. Look five years into the future and assess if you'd want to sell your home within that time. If so, you may be better off getting your finances and home ready to sell now – holding out for higher sale prices may not be in your best interest. If you're going to stay put, value fluctuations won't have as much of an impact unless you take out HE or HELOC loans – better to avoid these and find other alternatives for financing or else that second or third mortgage may put you at risk of foreclosure that you wouldn't have to face otherwise.
For prospective buyers. Buying during a crash means you'll enjoy really low prices, but getting approved for financing can be tough when lenders tighten their purse strings – you may need a larger down payment and better credit score. Buying now just prior to a potential crash – even with a subprime credit score – may be acceptable as long as you're buying a primary residence you plan on keeping for a while. If you want to sell within a few years however, you may have issues.
For renters. Make sure you have padding in your budget for any potential rental price increases you may be subject to if another crash occurs. If you're already budgeted down to the penny, a big monthly payment jump could leave you in a bind. Take action to stabilize your budget, increase savings and pay off debt so you have more leeway if your housing costs increase in the next few years.
Get help navigating this complex housing market!
If you're concerned about your situation or want to discuss options and outcomes with a certified professional, call Consolidated Credit's Housing Team today at 1-800-435-2261 to speak with a HUD-certified housing counselor.