Tag: wills
Having a Last Will and Testament may seem like something that only the rich need, but even if you just have debt there is good reason that you still need a Will. We explain the practical and sentimental reasons why you need a Will to protect your loved ones and divvy up sentimental possessions even if they don't have a high dollar value.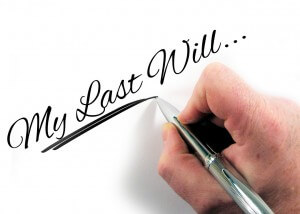 Jul 08, 2016 | April Lewis-Parks
Most people don't have a written will, but even if you don't have assets and only have debt, there's good reason why you need a will to protect your family.

Financial Wellness