12 Ways to Save on Back to School Shopping
These tips can help you avoid debt during the second most expensive shopping season of the year.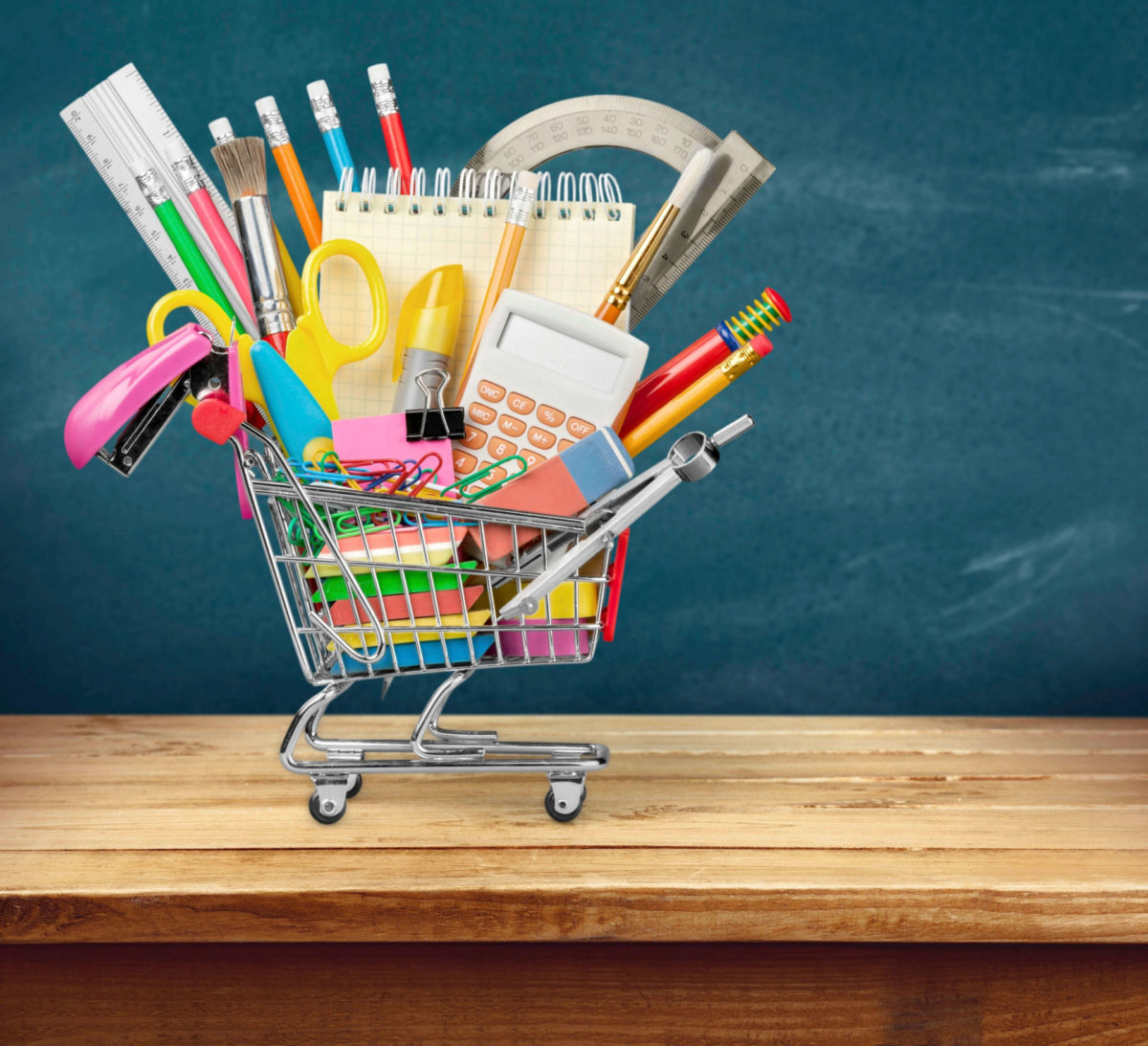 Summer is starting to wind down for many states who start school in August each year and retailers are waiting in the wings for parents to start their back to school shopping. Why is there so much anticipation? Back to school shopping is the second biggest consumer spending event for retailers and it's estimated that over 45 percent of parents will be shopping online. They will be spending an estimated $83.6 billion this year, an increase of more than 10 percent over last year's $75.8 billion, to gear their K-12 and college students.
Now let's break down the average budget for parents who are getting elementary through high school kids ready:*
Clothing and accessories – $238.89
Electronic and computer-related needs – $204.33
Shoes – $130.38
School Supplies – $114.12
Here are some ways to save when you're back to school shopping:
Clothes
Checkout the summer clearance sales first. While you might not be able to get all your kids clothes on sale, make sure that you start in sales and then work your way into full price
Avoid buying trendy clothes that will be out of season within a few months. Stick to the classics, such as jeans, solid t-shirts, dress shirts, and khakis that will be versatile with your child's existing wardrobe. If your kid insists on one or two trendy pieces, offer a small compromise of having them work for it through extra chores or use their own spending money.
Buy clothing with adjustable waistlines and reinforced knees. These pieces might be a little extra but they'll last longer and grow with your kid.
Don't shop all at once. Buy what you need to start the school year and then slowly add pieces as the fall/winter clothes go on sale.
Computer/Electronics
Your kid doesn't need the latest, greatest computer to do their school work. Make sure that you buy a computer that fits your kid's needs, not wants.
Kids can be rough on electronics so consider purchasing warranties. Just make sure that the warranty covers accidental damage and not just manufacturer defects.
Avoid buying the latest Smart Phones. While your kid might want these items, they're not necessary to going back to school.
Shoes
Buy multi-purpose shoes that will go with the majority of the wardrobe. A good rule of thumb is the buy one pair of sneakers and one pair of comfortable dress shoes.
Many retail stores offer buy one, get one free deals on shoes around this time. If your child is growing, don't worry about the longevity and concentrate on price.
School Supplies
Check with your school to see if they publish a list of school supplies needed for each grade. The list will narrow your options, and avoid making mistakes that you'll have to return later.
Shop at home first. Inventory the leftover school supplies, and make a list of items that you need immediately. Many parents try to buy everything at once and it creates an unnecessary strain on the budget.
Buy plain school supplies and then have your kids accessorize it themselves. You'll always pay more for the flashy folders than the basics.
Shopping online can reduce arguments, avoid the hassle of crowds and skip any impulse buying that can happen in the aisles. If your child wants something that's not on the list, refuse to give into the request unless they can pay for it themselves. It may not make you popular but it will save your budget and teach them some money management.
For more tips on back to school shopping, visit Consolidated Credit's Back to School Saving Guide.
* Source: https://nrf.com/media/press-releases/back-school-and-back-college-spending-reach-836-billion