Back to School shopping in July
Parents are getting a jump on the school year. But are they really saving money?
Each week, Consolidated Credit searches for financial research that can help you deal with your debt and budget. This week…
The interesting study
The first day of school is months away, but many parents have already ventured online and into stores to scour for back-to-school deals.
"More than a third of all parents (34 percent) and nearly half of college freshman parents in particular (49 percent) have already started back-to-school shopping," says the second annual Back-to-School Consumer Pulse Survey.
The big result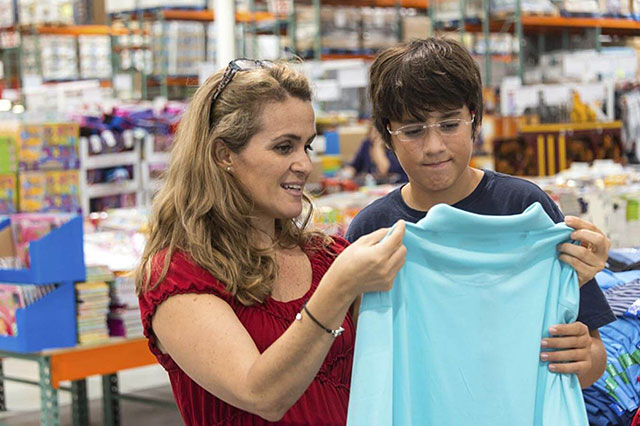 Maybe those parents are buying now because they have so much money to spend…
Sixty-one percent of all parents plan to spend more than they did last year, spending approximately $917 per child on average. Freshmen parents plan to spend more than $1,300 per child, twice what the average K-12 parent plans to spend.
What will they buy? While clothes are a perennial purchase, tech products will dominate, with an average of $343 per k-12 child. Compare that to only $233 for clothing.
More than half of K-8 parents who say they need technology for their children will buy tablets. While Apple is the hot brand for students, parents are unimpressed: 72 percent says they'll by PCs instead of Mac for their children, while 52 percent will buy Android phones instead of iPhones.
The fascinating details
Parents are often maligned for not grasping the latest technology themselves, but the Pulse Survey reveals…
This year, adoption of online and mobile shopping has reached a high water mark, with 60 percent of all parents surveyed planning to use mobile devices for some back to school shopping – 30 percent plan to do at least a quarter of their total shopping on mobile devices.
What you can do
Interestingly, shopping early might not be the best way to save. That's because many states, particularly in the south, have "tax free holidays" that allow back-to-school shoppers to avoid all state sales taxes for a very brief time – often a couple of days.
To find out about your state, check out Consolidated Credit's Back to School Budgeting Strategy, which features an interactive map showing which states offer these tax-free days. Also check out Consolidated Credit's video, Avoiding Back to School Credit Card Debt.