Bankers Worry about Delinquent Debt
FICO survey finds bankers may be worried about your ability to pay back debt.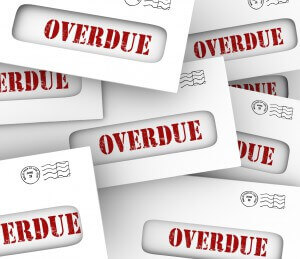 While consumers may be optimistic about their financial prospects this year, on the other side the U.S. banking community seems to have concerns about the average consumer's ability to borrow and pay back what they borrow effectively. That's according to an annual FICO survey of bank risk officers – the experts who assess people's ability to borrow and pay back debt.
Here are some of the key findings:
42% expect loan delinquencies to increase this year
74% agree that "the wealth gap poses a risk to the financial system in North America"
83% believe the wealth gap has a negative impact on consumer credit quality
57% think credit card debt will increase over the next twelve months
58% also expect new credit applications to increase as well
44% think student loan delinquencies will rise throughout 2015
Interesting to note – FICO actually considers that last point to be positive because it's less pessimistic than most previous years. In other words, bank risk officers are concerned, but not as concerned as they've been in previous years.
Looking at the numbers above, risk officers seem to be worried that consumers may fall back into the bad habits of the pre-recession years – where people relied on credit to make purchases without any real plan to pay the debt back.
"Increased spending on credit is fine as long as you have the means to pay back what you borrow efficiently," says Gary Herman, President of Consolidated Credit, "otherwise you're just wasting money and putting your credit at risk. You have to make sure you can maintain balance in your financial world and that can be difficult when you take on too much debt."
Maintaining financial balance to avoid delinquent debt
Delinquencies most commonly happen for one of two reasons:
A consumer has a change in their employment that results in decreased or lost income over a period of time.
The consumer takes on too much debt at once which leads to too many obligations to pay back at once.
Given the bright employment picture in 2015, it would seem follow that the concerns bankers have about delinquencies are more closely tied to second reason, rather than the first. With that in mind, you yourself may be the biggest risk to your own financial stability this year. Put simply, if you take on too much debt and don't maintain the right balance, you're almost inevitably going to struggle.
In order to avoid this kind of situation, you need to pay careful and constant attention to your debt-to-income ratio this year. This measures the amount of debt you have relative to your income. In most cases, if your debt payments are balanced against what you bring in every month, then you typically don't have as much trouble keeping up with bills and maintaining a balanced budget.
If you see that your debt-to-income ratio is getting too high, then you need to take steps to reduce your debt load so you don't end up struggling to stay afloat. If you see it's going to take too long to get where you want to be using traditional payment methods, consider debt consolidation or call us at 1-888-294-3130 to discuss your options for debt relief.