Most people don't have Wills. Here's why they need them.
Each week, Consolidated Credit searches for financial research that can help you deal with your debt and budget. This week…
The interesting study
When your business model is letting people write their Wills online, it's either good news or bad news when your research shows most Americans don't have one.
USLegalWills.com can look at this as either a death knell or fertile ground to recruit new customers. The results of its poll of more than 2,000 adults has enough twists and turns to support any conclusion you want.
The big result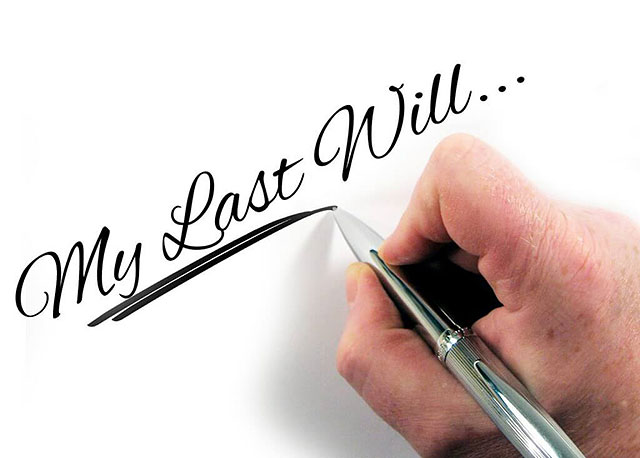 Only 28  percent of Americans have an up-to-date Will, while 63 percent have no Will at all. If you're wondering if Wills have an expiration date like meat and milk do, they don't. But USLegalWills says these important documents definitely can grow stale…
"One of the surprising pieces of data to come out of this survey is the number of Americans with out-of-date Wills. Many people write a Will hoping that it will last a lifetime, but changes in family situations like marriage, divorce, births and deaths can all render a Will obsolete at best, and actually quite troublesome if not updated."
The fascinating details
Ominously, even old people are lacking Wills.
"Only half of Americans over the age of 65 have up-to-date Wills in place," researchers said. "One in six Americans over the age of 65 have a Will that is out of date."
Of course, if you have nothing to your name but debt, you might think, Why do I need a Will anyway? To officially pass along my spare change to my relatives?
But it turns out that even rich people are foregoing Wills.
"In fact, in the income bracket of $100k-$150k only 10 percent of respondents had an up-to-date Last Will and Testament" – a stat researchers called "astonishingly low."
What you can do
For obvious business reasons, USLegalWills.com really wants you to draw up a Will, even if you're broke. The company's logic is accurate is a tad morbid: "You have absolutely no way of predicting the size of your estate when you die, and in fact, you can be worth much more after you have died than you ever were alive."
Then there's this hopeful scenario…
"Supposing your death was an accident, and somebody was held responsible. There is a good chance that there would be some level of accidental death compensation and that compensation would go to your estate. Suddenly, the amount being distributed according to the directions in your Will is several millions of dollars."
Setting aside the gruesome possibilities, Consolidated Credit president Gary Herman says a Will is important for sentimental as well as financial reasons.
"Even if you've lived a frugal life, you probably have possessions that your children cherish – even if their dollar value is modest," Herman says. "It might be an inexpensive watch or costume jewelry your children grew up noticing on you. When you're gone, they'll want that to remember you by. You don't want your children fighting over these possessions, especially when they're still grieving your loss."
Wills can cost around $300 if you sit with an attorney face to face, or less than $100 from one of the many online services out there. However you do it, Herman suggests you get one.
"If you want to leave more for your children, I have another suggestion," Herman says. "Use the time you have left to wipe out your credit card debt, then save the money you were spending on interest and late fees."
Herman's nonprofit firm offers a free debt analysis with a certified credit counselor. You can call 1-888-294-3130 today or check out its in-depth Financial Advice section for tips ranging from budgeting to student loan consolidation.