Research of the Week: Financial Service Providers Fail to Serve Effectively
A new survey finds most people don't feel their financial institutions effectively serve their needs.
Each week, Consolidated Credit searches for financial research that can help you deal with your debt and budget. This week…
The interesting study
A marketing technology firm named Segmint recently published a survey through CreditUnionTimes.com. They wanted to see if consumers felt their financial institutions served their needs effectively.
The big result
81% of consumers expect their financial institution to provide information that helps them make better financial choices. However, only 28% say their bank or credit union performs that task.
The fascinating details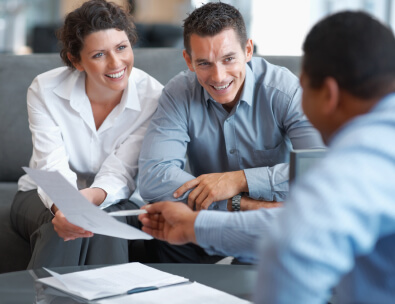 According to the survey, people want their financial institution to help them reach their financial goals:
How to effectively pay for college
Saving for a down payment on a house
The financial side of engagements and wedding planning
Planning effectively for retirement
Almost one in four consumers (22%) say they don't have a good understand of the products their financial institution offers. What's more, this number gets even higher with Millennials. Almost one third of Millennials (33%) don't feel adequately informed.
Part of the disconnect may come from the evolution of how people interact with their bank:
66% of survey respondent say they'd rather bank online or through an app than physically visit a branch.

80% of Millennials prefer online and mobile
77% of parents with kids do, too
Another part of the problem may be how financial institutions provide information. Often, pamphlets and webpages explaining services are readily available. However, the consumer has to ask or search the website for it, which means they often miss it.
52% consumers would prefer their financial institution to proactively provide this information

62% of Millennials would prefer it this way
What you can do
"Financial institutions often have a wide-range of information about their products to share," explains Gary Herman, President of Consolidated Credit. "But it's up to you to to ask. If you don't feel like hunting the details you need down then you can call your financial institution. This helps save a trip to the branch because you ask them to send you the information directly."
Open communication with your bank or credit union may help you find features that save you money. You can also identify customer services that can help you get from A to B on your financial goals.
"You may not be taking full advantage of the accounts that you have," Herman continues. "Banks and credit unions have relationship managers. It's their job to build a financial partnership with you. Start by ensuring you have the right checking and savings accounts for your needs. From there, start talking about your goals and how your financial institution can help."
Here is you can do by talking to your financial service providers:
Ways to avoid account maintenance and penalty fees
Smart ways to connect the financial products you use for maximum efficiency
How to use financing effectively to avoid problems with debt
Using cash equivalents to improve your saving strategy