Both sexes struggle to balance home and work life
The difference: Women admit to those struggles, men don't.
Each week, Consolidated Credit searches for unreported financial research that can help you deal with your debt and budget. This week…
The interesting study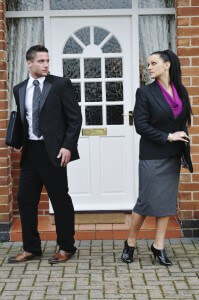 Citi and LinkedIn joined forces and conducted a survey of 1,000 employees that found men and women's top career concern isn't earning more money. It's "finding the right balance between work and family."
The big result
The stereotype that men don't talk about their problems isn't true. According to the result, they often commiserate about work problems – but only with other men at work.
On the other hand, 78 percent of the women surveyed say they've never heard a successful man talk about the difficulty of having a career and a family, while 52 percent of men say they've heard other men voice their struggle.
The fascinating details
Other work-life observations…
Both men and women agree that work-life balance is important, but both sexes say they would forgo that balance for a 20-percent raise – but no less.
How much of a raise do men and women think they deserve? Women say 27 percent, men 29 percent.
Women actually boast more about their own or their team's work accomplishments than men do – 30 percent versus 26 percent.
More men (54 percent) than women (47 percent) are working in the job they want.
Opinions also differed by age. >Millennial women (born 1980-2000) say the most influential person in their lives was their mother. Gen-X women (1965-1980) say it's their father. Baby Boomer women (1954-1964) pointed to a teacher, coach, or guidance counselor.
What you can do
Part of a healthy work-life balance is a healthy cash balance. If you're in debt, you might need to work overtime or stay in a job that pays more but takes time away from family. Here's what you can do…
Avoid falling into debt. Financial distress means you have to work twice as hard to achieve your financial goals, which means sacrificing even more family time. If you already have debt that you need to eliminate, get help.
Create a budget to keep the financial aspect intact and balanced. A budget will help prevent overspending and keep track of your hard earned dollars so you can spend your time at work focused on work and your time at home focused on what's really important.
Talk to your partner often about where your finances are now and where you want to be. Planning together and dividing tasks evenly can help you both maintain the right balance so you have time to relax and enjoy life.
If you need additional tips on how to cope, women can check out Consolidated Credit's section on Women & Money. Our Debt Learning Center also has unlimited resources to help you manage your finances, including a booklet on Coping with Financial Stress.
You may also choose to speak with a certified credit counselor by dialing 1-888-294-3130. Or to find out how much debt you're in, request a free Debt and Budget Analysis online.