Bringing Student Debt Repayment Home
SmartBuy program helps student debt holders achieve homeownership faster.
It's no secret that student loan debt holds many Americans back from homeownership. High debt levels throw off borrowers' debt-to-income ratios, which delays mortgage approval. At the same time, high monthly student loan payments make it tough for borrowers to save effectively for a down payment.
Now, prospective homebuyers in Maryland have a new path to homeownership that also makes it easier to repay student loans. The program is called SmartBuy. It allows homebuyers to qualify for a mortgage even with the burden of student loan debt. It then provides a means to pay off that debt so Marylanders can finally get ahead.
Understanding SmartBuy assistance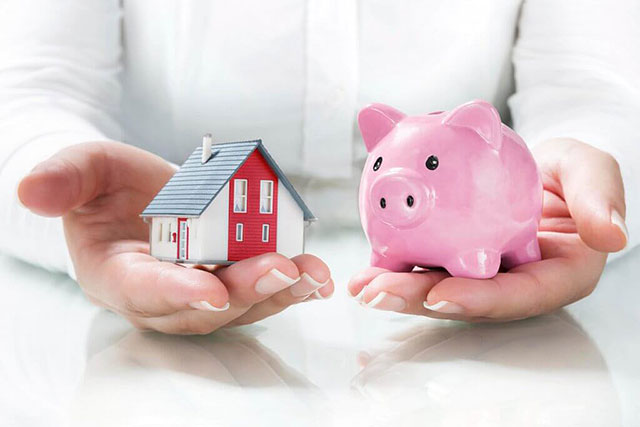 Here is how the SmartBuy program works:
A homebuyer must make a down payment of at least 5% on the property.
The borrowers total student loan debt cannot equal more than 15% of the sales price of the home.
Once approved, the borrower receives a mortgage on the home through an eligible lender.
A second mortgage is financed at a 0% interest rate and the money is used to pay off the borrower's student loans
The second mortgage is forgivable after 5 years.
As Lieutenant Governor Boyd Rutherford says, "With the launch of SmartBuy, Maryland is among the first in the nation to actively address student debt as an obstacle to homeownership."
Homebuyers may only purchase home from a selection of properties that came to the state through foreclosure. There are currently 15 homes available. Prices range from $70,000 to $310,000. Maryland has allocated $10 million into SmartBuy, meaning the program has enough money for 40-50 households to participate.
"This is a revolutionary type of homebuyer assistance program," says Maria Gaitan, Housing Director for Consolidated Credit. "If it proves successful, there is a strong possibility that other states could replicate the program, allocating a portion of their state's homebuyer assistance funding for such programs over the next few years.
Identifying assistance programs that work
It's important to note that SmartBuy, like many state government housing programs funded through the department of Housing and Urban Development (HUD) only has limited funds available. A HUD-certified housng counselor can help you identify and sign up for programs, increasing your chances of success.
"State and even municipal governments may have individual programs that can assist homebuyers with down payment and closing costs," Gaitan explains. "Knowing which programs are available where you wish to buy can be extremely challenging. That's why it's in a buyer's best interest to consult with a HUD-certified housing counselor. A counselor is versed in programs available in an area to help you identify the right assistance for your needs."
If financial challenges are holding you back from homeownership, we can help. Call Consolidated Credit today at 1-800-435-2261 to speak with a HUD-certified housing counselor today.