How a little extra time shopping for a loan is worth it in the end.
Each week, Consolidated Credit searches for unreported financial research that can help you deal with your debt and budget. This week…
The interesting study
The leading online lending marketplace, LendingTree, has just released a report that investigates the cost difference between the highest and lowest interest rates offered on the same loan.
The big result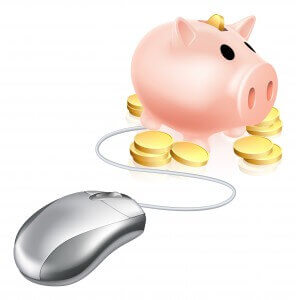 The results of the study show just how much money consumers leave on the table when they don't shop around before they take out a new loan. Essentially, a consumer who shops around can save as much as $24,000 in added interest charges over the life of the average 30-year mortgage versus a consumer who just takes out the first loan they find without comparing rates
The fascinating details
LendingTree focused the study on the average loan amount of $223,314 for a 30-year fixed-rate traditional mortgage. The study found that the more a consumer shops around, the greater the difference in the rate spread that consumer can find.
The rate spread when a consumer looked at 2 loans was 0.24%
The spread when looking at 3 loans was 0.36%
For 4 loans, it's 0.45%
And for 5 loans, it's 0.51%
That may not seem like much of a difference, but the end result for the total amount of interest paid over the life of the 30-year loan is remarkable.
Potential savings over 30 years:
Looking at 2 loans, the savings equated to $11,209
For 3, savings increased to $16,872
By looking at 4 loans, the savings equals $21,149
And the savings by comparison shopping at least 5 loans topped out at $24,009
So while the difference in the interest rate is less than 1%, the difference in total interest paid is significant. By doing at least some level of comparison shopping before securing a loan, consumers could shave 0.312% of the mortgage interest rate.
This small difference also impacts the monthly payment amount. For instance, if a consumer secures that 30-year mortgage at 4% APR, the monthly payments would be $40.55 less every month versus the same loan at 4.312% APR (payments of $1,066.14 versus $1,106.69 respectively).
What you can do
Shop around before you apply!
It may be tempting take the easy route and just go through your bank or preferred lender, but skipping the important step of comparison shopping for a loan – especially one as big as a mortgage – can really end up costing you money. With that in mind, it can be extremely beneficial to your bottom line to take time to at least look online and use online marketplaces so you can compare interest rates and terms before you apply with a specific lender.
Even better, when it comes to loans like your mortgage or auto loan, you can even call different lenders and ask them to run a credit check and offer you terms without negatively impacting your credit. Usually multiple credit inquiries within a six-month period can decrease your credit score. However, FICO indicates that they ignore the number of inquiries made on similar products within a certain time of you ultimately securing a loan. That means you can rate shop as much as you want without worrying about dropping your credit score.