Consolidated Credit Provides Gift Ideas and Tips to Consumers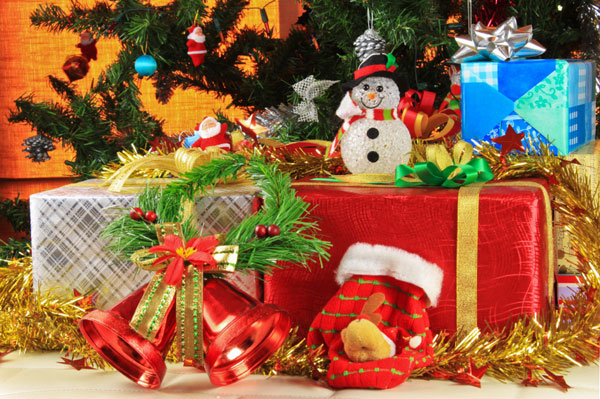 FORT LAUDERDALE, Fla-With less than two weeks before Christmas, only half of U.S. consumers who are planning to buy holiday gifts have started shopping, according to market research company NPD Group Inc. ConsolidatedCredit.org advises consumers to evaluate their finances before rushing to the mall and making impulse buys.
According to the National Retail Federation (NRF) consumers will spend an average of $749.51 on gifts, decorations, and greeting cards, up from last year's $740.57. Consumers are expected to spend a total of $586.1 billion this holiday season, according to the NRF.
Consolidated Credit warns consumers that waiting until the last second to go holiday shopping can threaten consumers' financial stability.
"Procrastinating shoppers not only risk not finding the gifts they were looking for, but they are in danger of overspending and incurring credit card debt. These consumers may end up paying for gifts six months or more after the holidays are over.
With the average credit card debt per household reaching $15,956 according to creditcards.com, consumers who already have debt should be especially careful with their spending.
Consolidated Credit's last minute shopping tips:
•Designing a quick and effective plan before going holiday shopping is essential. Since time is short, assign a gift for each person and choose the stores that offer the best deals. Keep in mind that most stores will close earlier than usual on Christmas Eve.
•If you hate to shop enlist help. Get one of your "I finished my shopping before Halloween" friends to come shopping with you and send them off to pick up some of the gifts on your list.
•E-gift cards can be the perfect solution for those consumers who are running out of time. After all it's hard to choose presents that people actually enjoy, and gift cards give individuals the flexibility to purchase what they truly like. Visit giftcards.com or giftcertificates.com to select different retail stores and card designs.
•For those consumers who just won't step in the mall during the holidays, a magazine subscription can be a great gift option. Most magazines sell subscriptions online at very affordable prices. If shipping takes a long time, wrap a current copy of the magazine and write a letter saying that the next magazine will be arriving soon.