Consolidated Credit Recommends: Experian #CreditChat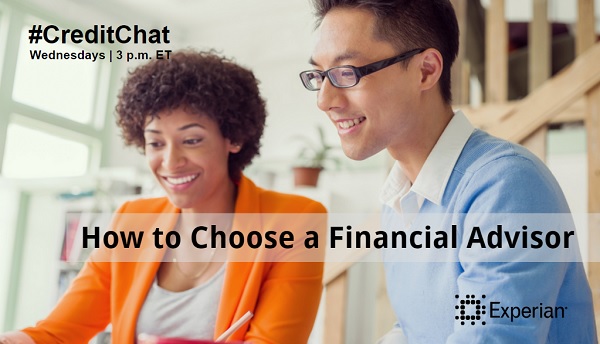 This week's chat reveals the importance of experts in financial planning.
There's really nothing better than getting something for free – especially when it comes to expert financial advice that you can easily access and trust as accurate. That's why even our own staff has gotten hooked on Experian's free weekly #creditchat financial series. The series can be accessed online at no charge every Wednesday at 3:00 PM (EST).
Today, Experian's panel is discussing How to Choose a Financial Advisor. Experian's Public Education Director and Social Media Manager Rod Griffin and Mike Delgado will be joined by Raqhav Sharma, founder of guidevine.com – a website designed to help users choose the right financial advisor for their needs.
Text chat is also available through Twubs and Tchat on Twitter. Panelists will give advice as users share their experiences with financial planning experts and get answers to key questions about these kinds of services. These chats are a unique way for users to get personalized insight and connect with others who are working towards the same financial goals.
Today's financial advisor topic is a key issue that people need to understand as they work to achieve long-term financial stability and success. Planners and advisers often serve as a gateway for people to begin understanding and using key investment tools that are necessary to advance. On the other hand, people often delay reaching out to these providers due to a lack of understanding and intimidation over complex financial topics.
If you have time to join the chat, it will be worth it to help you build a better financial outlook for you and your family. If you aren't able to attend, you can still access the chat archive using the links to the various social platforms above. We'll also be posting a comprehensive guide to financial advisors and planning services here on our website in the coming weeks.
In the meantime, here are some additional free resources to get you started and help you get ready for a great chat this afternoon: