Big Numbers, Big Problems
Credit card debt isn't getting better, it's getting bigger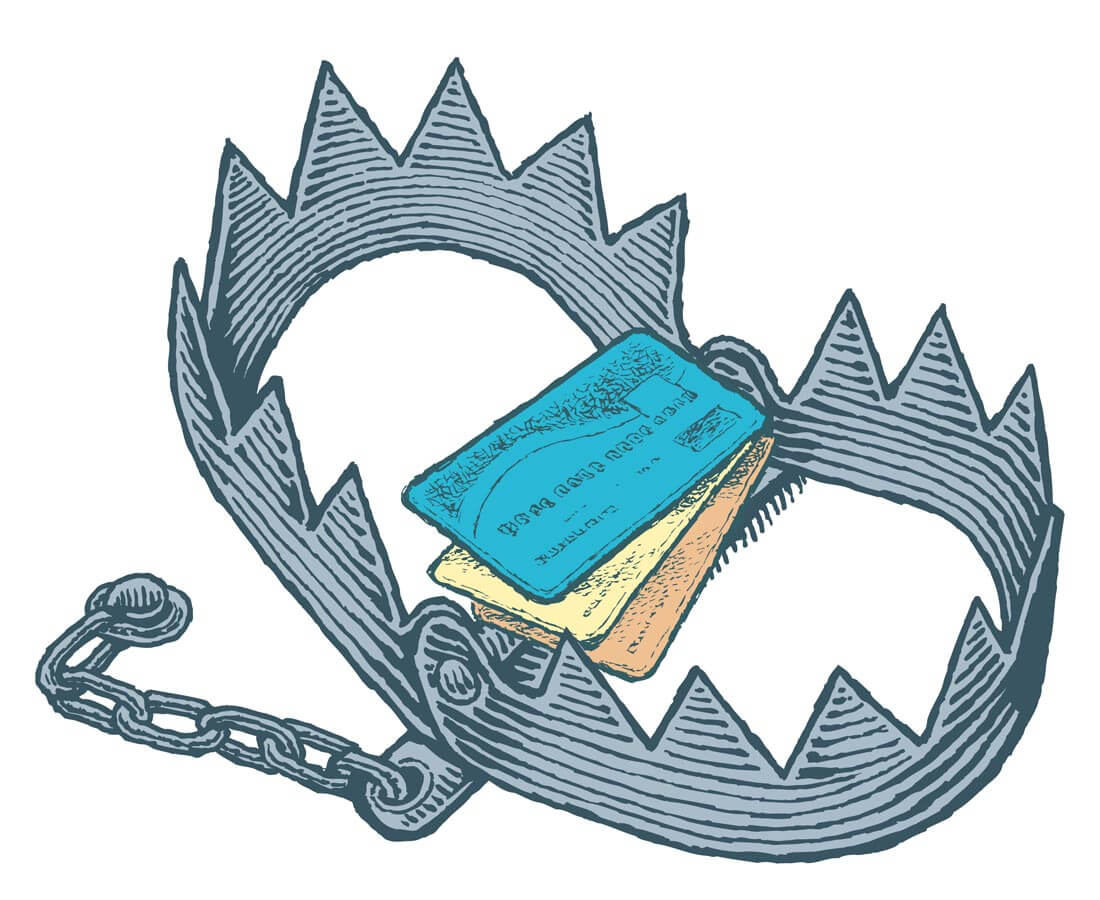 It sounds like good news: "U.S. households paid down roughly $26.8 billion in credit card debt during the first quarter of 2016." That's according to research released yesterday from the credit card site CardHub.
Sounds like a lot of money, right? It is, until you realize the first quarter of every year is traditionally when Americans start paying off the bills they ran up during holiday shopping season. So in fact, that $26.8 billion from this past January to March is actually the lowest amount for the time period dating back to 2008 – when the Great Recession was in full swing.
Here's another troubling number from CardHub: "This paydown come on the heels of a year in which we added an astounding $71 billion to our tab."
So in other words, we didn't use the first quarter to pay down our debts as much as we usually do – which is scary, because last year, we put billions more on our cards than we did the year before.
Concludes CardHub: "That is not good news for consumers."
How can this happen when the recession is over and the economy is making a slow but steady comeback? Consolidated Credit president Gary Herman has a theory.
"During the recession, data shows Americans worked hard to reduce both their spending and their debts," Herman says. "They weren't always successful, but you could study the numbers and notice the effort was there. However, after years of scrimping, it might simply be that Americans see better financial times ahead – and they're splurging now as a result."
Of course, Herman doesn't recommend that. In his 20-plus years at Consolidated Credit, he's seen several economic ups and downs.
"Sometimes, the most dangerous period for running up unsustainable debt is right when the economy –both nationally and personally – is just turning around," Herman says. "People get ahead of themselves, and they spend money they don't have, figuring they'll make it up later. Sadly, later doesn't always work out as well as we want. Jobs can disappear, serious illnesses can arise, and natural disasters can and do happen."
 Before opening your wallet, Herman urges Americans to open their minds and check out Consolidated Credit's special web section, Budgeting Effectively for Healthy Finances.
"Don't become part of those big numbers," Herman says. "Become part of the solution."