Research of the Week: Credit Score Obstacle to Homebuying
Homebuyers recognize the importance of good credit, but lack the knowledge of how to achieve it.
Each week, Consolidated Credit searches for financial research that can help you deal with your debt and budget. This week…
The interesting study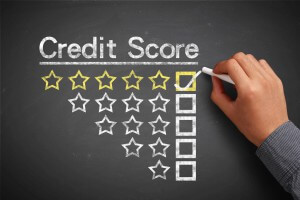 It's no secret that a good credit score makes it easier to get approved for a mortgage so you can buy a home, but do you really understand how much a bad score can hurt you? And if so, what can you do about it.
This is the topic explored by Experian's latest Consumer Homebuying Survey. The results find that while people are typically aware of how important a good score is in homebuying, what they don't know is how to get there without delay.
The big result
Overwhelmingly, 94% of survey respondents understand that credit scores are important in the homebuying process and 74% view credit scores as a "valuable tool" rather than a necessary evil. However, only 48% working towards improving their credit so they can qualify for a better home loan.
The fascinating details
Of those survey respondents who have applied for a loan in the past 12 months and were denied, the largest number of reasons have to do with a homebuyer's credit score.
16% sited poor credit history
12% said it was due to too much debt, which threw off their debt-to-income ratio
10% sited limited credit history
8% blamed their spouses' credit – either because they had poor credit or a lack of credit history
Income issues from lack of income to lack of verification of income only accounted for 15% of the denials, while lack of assets or inability to verify assets only accounted for 10% of the total loan rejections reported.
What's more, homebuyers from all generations are delaying home purchases due to credit concerns.
39% of Millennials (18-34)
41% of Gen Xers (35-54)
24% of Boomers (55+)
In fact, 19% of all prospective homebuyers reported that they may end up choosing NOT to own in the next 5 to 10 years because of the debt and credit challenges it may present.
What you can do
"Credit score is certainly important when it comes to qualifying for a mortgage at the right interest rate," says Maria Gaitan, Housing Director of Consolidated Credit. "However, people often make the mistake of assuming that fixing their credit is an impossible task that will take years to do right. The truth is that you can start working to improve your credit in as little as six months to one year, even if you have negative items caused by hard financial choices like bankruptcy or foreclosure."
The key is that credit history is judged on a scale, where what's happened most recently supersedes negative actions that may have occurred a few years prior. Basically, by keeping your debts under control now and making all payments on time on credit cards and loans that you have in good standing now will reduce the negative impact of penalties incurred during a period of financial distress.
"There are also programs available in many states that can help a first-time homebuyer with a weak or limited credit history to overcome credit challenges so they can find mortgage approval without relying on a risky subprime loan," Gaitan explains. "If you're in a situation where you believe you're on the cusp of achieving homeownership, but you feel held back by your credit score, call a HUD-certified housing counselor. They can tell you what score you really need to achieve and help you make a plan to get there."
For more information on buying a home with less than perfect credit, call Consolidated Credit today at 1-800-435-2261 to speak for free with a HUD-certified housing counselor. Together, you can find a path to homeownership that can get you there in less time than you think.