Debt Collection Can Lead to Identity Theft
Debt buyers compromise consumer data in a dumb effort to turn profits.
Data breaches that compromise consumers' personal information and put people at risk of credit fraud are nothing new. However, the latest data compromise has nothing to do with systems being hacked. Instead, it has to do with two debt sellers being bad at what they do.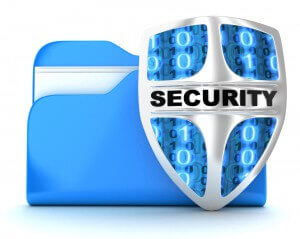 According to the report, sensitive personal information for more than 70,000 consumers was exposed when two separate debt trading companies (one in Florida, the other in California) decided to try and sell their portfolios online. The records posted included birth dates and contact information, but even more troubling, they also included things like bank account and credit card numbers.
The lawsuit alleged that the information was posted in the form of an Excel spreadsheet without any password protection or the typical data encryption that would be required when such information is included. Although the FTC allows debt seller portfolios to be listed online, any sensitive information is supposed to be removed or hidden to protect consumers. Unfortunately, that didn't happen in these two cases.
The companies have been ordered to notify all 70,000 consumers who may be affected.
"It's frightening to think that so many consumer records were compromised because debt sellers who don't understand how to do business were trying to turn a quick profit," says Gary Herman, President of Consolidated Credit. "This goes to show that even if you're careful with keeping your information safe, it can still be compromised through no fault of your own."
A snapshot of how debt collection sales work
Companies buying and selling portfolios of debt are actually more common that you might think. It's basically a big part of the third-party debt collections industry in the market today.
When credit issuers can't get payment from account holders, accounts are moved to charge-off status and often sent to a third-party collections agency.
In many cases, that agency may roll a large number of collections records into a debt portfolio that they can sell to a debt buyer.
The debt buyer can attempt to collect on the accounts or resell the information to another party.
In this way, a collections account may change hands several times as it's bought and sold by multiple companies.
Keep in mind that these records originated from debt that went into default. So it includes things like account numbers and balances, as well as contact information for each consumer. Essentially, sensitive consumer information can change hands multiple times without the consumer's knowledge.
If this sounds dangerous for your personal data, it's one more reason to avoid allowing accounts to lapse into default where they could be sent to a third-party collector. Once that happens, this case shows just how little control consumers have of a debt seller playing fast and loose with their identities.
The solutions: Avoid collections and review your credit often
"The only thing these consumers did wrong to have their data so blatantly compromised was to have a debt that lapsed and went to collections," Herman reiterates. "It goes to show you can do everything right to protect your identity and a bad business decision by a company can put you at risk of fraud."
Consolidated Credit offers these tips to help you avoid this kind of issue:
When you start to struggle, take whatever steps you have to take to avoid collections. If you don't want your sensitive information changing hands, you have to keep your accounts out of collections. So when you start to have trouble keeping up with your payments, explore options for debt consolidation or contact a credit counselor to get assistance so you can find the solution that will work in your situation.
Take advantage of free yearly credit reports. You can obtain a copy of your credit report for free every twelve months by downloading it through annualcreditreport.com. Get your reports once every year and review them for signs of potential fraud.
Consider credit monitoring – particularly following financial distress. Credit monitoring services allow you to receive alerts of changes to your credit report that can make you aware of fraud as it happens. This can be especially useful after a period of financial distress where you may have faced a large number of credit penalties, as well as your information changing hands through multiple collections company during the collections process.