Dec. 5 HARP Outreach Event
Federal Housing Finance Agency holds fourth event to reach out to eligible Florida residents.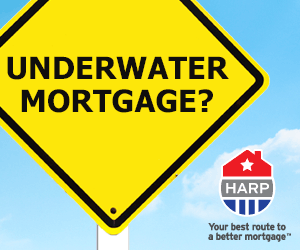 There are currently 97,000 residents in Florida who could potentially take advantage of the payment reduction and refinancing options offered by the Home Affordable Refinance Program (HARP). With that in mind, the Federal Housing Finance Agency (FHFA) is hosting its fourth event on December 5 at Miami Dade College North Campus in Miami.
"We will be working with community leaders and other trusted sources to get the word out that more than 97,000 homeowners in Florida are still eligible for and can save money by refinancing through HARP," said FHFA Director Watt. "We will also be providing information about the range of assistance available to homeowners in distress other than those who are eligible for HARP."
According to the FHFA's interactive map, Florida has the most eligible homeowners of any state – 97,000 in Florida alone, out of the 722,000 eligible homeowners nationwide.
Here's a look at the Top 10 counties for eligibility in South Florida:
Miami-Dade County: 9,254
Broward County: 7,324
Duval County: 6,544
Hillsborough County: 6,482
Pinellas County: 5,751
Orange County: 5,706
Palm Beach County: 4,912
Brevard County: 4,070
Polk County: 3,839
Volusia County: 3,800
Joseph Cvelbar, Housing Director for Consolidated Credit, will participate in a panel discussion with representatives from the U.S. Department of Treasury, Fannie Mae, Freddie Mac, and Ditech Mortgage Corporation / Green Tree Servicing. The event calendar is designed to provide tools community leaders can share with over 21,000 residents in Dade, Broward and Palm Beach who could still take advantage of the assistance offered through HARP.
"Eligible homeowners could save as much as $200 per month off their mortgage payments," said Cvelbar, "that's why it's so important to get the word out about these programs, so we can help Florida homeowners who are still struggle to recover so they can find the stability they need."
If you're a Florida homeowner who's struggling to keep up with high mortgage payments or your home is still underwater because your mortgage is more than your home's value, we can help. Contact Consolidated Credit today at 1-800-435-2261 to speak with a HUD-approved housing counselor about your situation. You may have options through HARP or other mortgage payment assistance programs.