Delinquencies Rise as HELOCs Mature
Regulators project more delinquencies as the 10 year interest only payments on home equity lines of credit come to an end.
Last week we reported the good news that homeowners are keeping up with their mortgage payments and thereby averting delinquencies. The data came from a report by Equifax with the headline, "Equifax Q1 2015 Data Shows Borrowers Managing Mortgage Debt Better; Subprime Lending Increases." The report was also tinged with some alarming news that HELOC loans are being extended to subprime homeowners looking for home equity lines of credit that they can borrow against at low rates – a practice that many believe contributed to the housing market collapse of 2007.
Not surprising to some, that good news didn't last very long…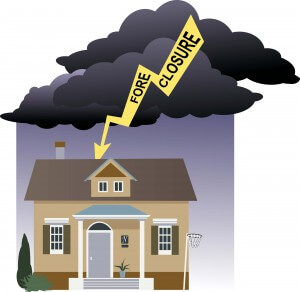 This week the Wall Street Journal ran an article with the headline "Home-Equity Lines of Credit See Jump in Delinquencies." With the subhead "Banks face another post-crisis hangover as bills come due on lines of credit extended during property boom."
Those bills are the home equity lines of credit (HELOC) that many homeowners took prior to and during the housing market malaise. Before the bust in 2007, home equity lines of credit were the saving grace of many homeowners who were financially strapped and saw it as a good means  of funding for things like renovations or what have you. Then in 2007 the housing market collapsed, forcing those who had borrowed against their homes into situations where they faced losing their homes as a result of taking out a HELOC (often known as a second or third mortgage).
The way HELOCS work is that you borrow money against the equity built up in your home and put your house up as collateral. Basically, it's borrowing against a real estate investment – you take the current market value of your home, subtract the down payment and money you've paid on your mortgage to determine the equity you have available.  When market conditions are good and home prices are on the rise, it's a good system. However, if the market turns and your home is worth less than the amount on your second or third mortgage, you're suddenly in a situation where you have "negative equity."
If you are unable to repay for whatever reason then the bank has the right to foreclose and seize your house. With HELOC loans, there are ten years you are allowed to delay paying on the principal and make interest only payments. However, at the end of the  ten years, you begin payments on the principal including interest which as you imagine are usually much higher – some say about a $300 increase, others say double what you were paying on interests only. To an unprepared budget, this ballooning of the monthly payment could be disastrous.
Now it's eight years post-recession and this means that those who took out HELOCs just prior to the recession will soon begin paying both interest and the principal on their loans. Regulators and lenders are bracing for a wave of defaults, delinquencies and foreclosures, particularly among subprime borrowers – those who lenders qualified for a mortgage even though their income couldn't necessarily afford the burden and their credit scores were less than stellar.
The ramifications are disconcerting as lenders are already beginning to see homeowners fall behind on their payments. Is this the tip of the iceberg? The thought and prospects of another housing bust are nerve-wracking.
If you have a HELOC that's about to balloon, here's what you can do…
Know the end of your draw period on your HELOC. This is very important as it affords you the opportunity to take steps in preparing for the increased monthly payments. If you haven't already, devise a strategy for the increased payments to avoid the sting of higher payments that could leave you stuck in the months following the increase. If you are unprepared and still have some time, work on boosting your credit score in case refinancing is a viable option.
Talk to your lender well ahead of the interest-only expiration period to see if they can either extend your repayment period or refinance at a lower interest rate. If you fear the worst and your budget and income are not prepared for the increased monthly payments, it probably is a good time to enlist the help of a housing counselor to explore options for home retention or foreclosure avoidance. Dial 1-888-294-3130 now or request help online by filling out this form.