Do Women Listen More about Retirement?
Men and women have different opinions about their savings, and possibly different solutions.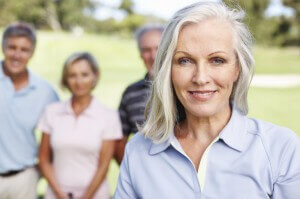 The stereotype that women worry more than men about money may be true, at least when it comes to retirement savings. A new study by financial services company TIAA-CREF shows 63 percent of men "feel confident that they have saved enough for retirement" – but only 56 percent of women do.
Interestingly enough, the survey also revealed 63 percent of women who received financial advice feel confident in their retirement savings, and 81 percent of women "feel informed about retirement planning" after seeking help. So while men seem more comfortable pushing forward with their own strategy, women want an expert's opinion that they can turn into a solid action plan.
Acting on advice
The survey also shows women don't allow the good advice they receive go to waste. They put it to use:
87 percent took "positive steps"
64 percent adjusted their "spending habits"
57 percent added to their savings each month
53 percent "established a plan for managing debt"
51 percent started an "emergency fund"
Kathie Andrade, executive vice president and head of Individual Advisory Services at TIAA-CREF says, "It's encouraging to see women really embrace the counsel they receive and use it to their advantage. And with women typically saving less for retirement than men, any strides toward improving financial well-being and retirement security should be applauded – and then used as a stepping stone."
Find what you need for free
Of course, the tradeoff is that financial advice often comes at a price – one that can be pretty steep, depending on where you go for it. So some women may be overpaying for knowledge they can find for free with a little work online.
"Taking the initiative to hire a financial advisor so you can get your retirement plans in order is great," says Gary Herman, President of Consolidated Credit, "but if you can learn on you own and craft your own strategies using the right information, you can plan for the future without incurring another bill."
Consolidated Credit can help you get started with free retirement advice to women. We also offer a variety of booklets that touch on a multitude of subjects including Women and Money and Planning for Your Golden Years.