Does Your Debt Scare You?
A new survey finds 65% of people have a fear of debt.
Each week, Consolidated Credit searches for financial research that can help you deal with your debt and budget. This week…
The interesting study
The financing experts at Affirm – a lender that offers alternative financing options for people with less than perfect credit – recently released a survey of over 1,000 adults age 22-44. The goal was to determine how consumers really feel about their debt.
The big result
People are afraid of debt – nearly 2/3 of survey takers reported they have a fear of debt. However, it's not exactly the debt that people fear; it's the uncertainty that comes with it.
The fascinating details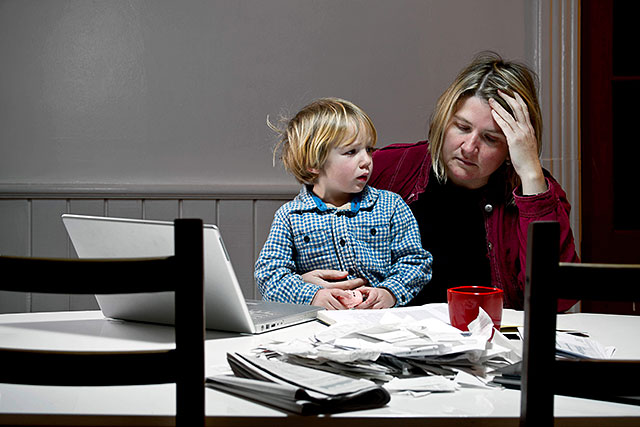 If people truly feared debt, they'd stay away from it completely. But that's not what Affirm's results show:
86% of respondents have at least one credit card; 31% have three or more cards
57% of people who carry a balance over on at least one credit card have a balance of $1,000 or more
48% of those borrowers say it will take more than 6 months to pay off what they owe
93% of respondents have a weekly or monthly spending plan; only 5% don't budget at all
49% of those who carry a balance say it was generated by an emergency or unexpected cost
46% say they enjoyed the purchase less because of the lingering debt
The survey also found 68% they would prefer simple, fixed payments instead of a revolving debt repayment scheduled. That may explain why 86% would opt for a simpler repayment system versus a credit card.
What you can do
"You don't have to use credit cards to fund major purchases," explains Gary Herman, President of Consolidated Credit. "And you should consider all of your financing options before you make any key decision."
Herman argues that if you have a balanced budget so you don't have to use credit to cover daily expenses, then you should have savings available. You can save up in advance and pay for the purchase in cash rather than paying off the debt once it's incurred.
"Either way, you're going to pay," Herman argues. "It's just a matter of when and at what cost. Saving up ahead of time takes diligence. But if you incur a debt to pay for an item, the cost is monetary – you add to the cost of your purchase with interest charges."
Herman also argues that people often turn to credit when they should be looking to loans. Things like home renovation costs and car repairs may be funded in a more manageable way with a loan.
"If you can get a loan for $10,000 to cover the cost of a home remodeling job instead of putting all that debt on a high interest rate credit card, it may be better for your finances overall" Herman says. "The loan will generally be financed at a rate of less than 10% while a credit card may be upwards of 20%. Your total cost will be lower overall. So it's worth it to take out the loan to cover such an expensive project."
Herman advises borrowers to look into the following when considering any loan:
Can you afford the monthly payments?
What will be the total interest charges and the total cost of the loan?
How long will it take to pay off the debt?
Are there any penalties for early repayment?
For more information about managing your debt and effective methods of debt repayment, call Consolidated Credit today at 1-888-294-3130. You can also complete an online application to request a confidential debt analysis from a certified credit counselor at no charge.