Does Your Financial Plan Need Improvement?
If you want to avoid a crisis, then you need to have an effective plan in place.
Each week, Consolidated Credit searches for financial research that can help you deal with your debt and budget. This week…
The interesting study
The financial experts at Northwestern Mutual have releases the 2015 Planning & Progress Study. This study was conducted in January by polling 5,000 adults over the age of 18 about their financial plans, intentions and actions.
The big result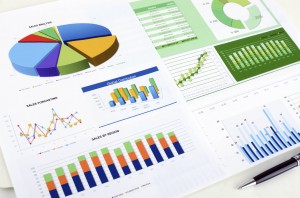 More than half of Americans (58% of those polled) feel that their financial planning needs improvement. In fact, more than 1 in 5 (21%) don't have any confidence in their ability to reach financial goals.
The fascinating details
While it may be disconcerting to see that over half of Americans are underprepared to weather financial disruptions, it's even more troublesome to find that roughly one third (34%) of Americans have no financial plan whatsoever.
Here are some additional stats from the survey:
67% expect to face a financial crisis in the near future; only 38% of those respondents feel confident that they're financial plan will allow them to weather that storm
23% don't believe their financial plan is strong enough to maintain stability during economic ups and downs
43% have never spoken to a professional about their retirement plans
67% of Americans consider themselves savers, but 54% have debt that is equal to or greater than their savings level
The study also had an interesting section on whether members of each generation felt more or less responsible from a financial standpoint than their parents and grandparents:
61% of Millennials feel less financially responsible, while 15% feel more responsible
56% of Gen Xers are less responsible, while 14% are more
51% of Baby Boomers feel less responsible, while 18% feel more
What you can do
Follow these steps to make a financial plan that works for you: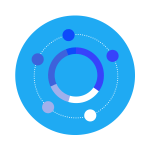 Step 1: Build your budget
Maintaining an effective household budget is the cornerstone of your financial plan, so if you don't already have one in place then you need to make a budget now. This will give you the edge you need to ensure you don't overspend on the items you buy every day, like groceries.
As you craft your budget, the primary goal needs to be to ensure you spend less than you bring in every month, but even once you've accomplished that you're not necessarily done. You want to avoid spending every dollar you earn and take steps to maximize your free cash flow as much as possible. That way, if an emergency expense happens, you're not completely tapped out.
Step 2: Craft your debt management strategy
Once you have your budget in place, the next step in creating an effective financial plan is to make sure you have the right strategy for managing debt. This involves prioritizing your debt payments to ensure you can meet your obligations every month. However, even more than that, you need to find ways to pay off debt quickly as possible and keep credit card debt interest charges minimized.
So you need to allocate money in your budget to meet the requirements on your bills, but also factor in ways to make bigger payments or extra payments every month in order to reduce debt efficiently. This will help you prevent debt problems and leave your credit in a good place in case the market takes a turn.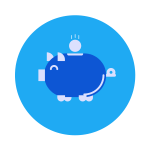 Step 3: Make a plan to save
The final piece of an effective financial plan comes with crafting your saving strategy. This means that you plan savings into your budget instead of just leaving it for the end of the month. Ideally, you should be saving at least ten percent of your income every month.
In addition, to setting the money aside, you also need to organize your savings in order to account for short-term and long-term needs. You need a safety net of savings to prevent financial distress if something happens, but you also need to be setting aside money for long-term goals like sending your children to college or funding your retirement.
If you're having trouble creating an effective financial plan because debt has taken control of your finances, we can help. Call Consolidated Credit today at 1-888-294-3130 or complete an online application to connect with a certified credit counselor at no charge.