Even High-Income Earners have Problems with Money
Rampant student loan debt problems lead Yale Law School to help students focus on financial literacy.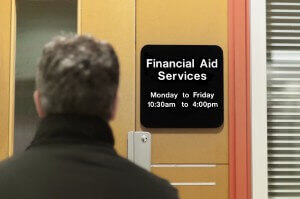 Student loan debt doesn't discriminate. If you take out loans to pay for college, you'll graduate in debt. Even students from affluent families face challenges ­– particularly when continuing their education with higher degrees. That may be why more Yale Law School (YLS) students are crowding the financial literacy initiative that started in 2011. This initiative offers workshops on everything from paying back student debt, to basic money management topics like "purchasing financially savvy business attire." By and large, the number one concern is students is loan debt – and with good reason. U.S. News & World Report ranked YLS as the number one most expensive law school at a cost of $59,865 per year. Those students aren't alone. The Assistant Dean for Harvard Law School confirms their office will be launching a similar program – complete with an online financial literacy course called iGrad. An analysis in September by Experian revealed "40 million Americans have at least one outstanding student loan." And the average amount owed is $29,000. YLS Financial Aid Director Jill Stone believes, "The world of loan repayment is becoming far more complex than it used to be, and people need more guidance."
Financial literacy before college
Gary Herman, President of Consolidated Credit says a recent report is evidence enough for parents and students to start educating themselves on student loans before college. "There are a number of online tools that give parents and students advice on affording college," Herman notes. "Still – even beyond finding ways to afford college, parents and students need to be prepared for what comes next. Knowing what happens once the student graduates and how loan repayment works can be key to avoiding problems with debt right out of school." In addition, parents have an obligation to ensure children are prepared to take control of their finances once they head off to school. That means having a good grasp of at least the following:
"The more you can prepare your children to manage their money and finances, the less likely they are to have problems down the road," Herman says. "They'll also be less likely to buckle under the stress of financial challenges like repaying student loans on limited entry-level income."
Overcoming the challenges of student debt
Students facing problems with federal student loans have options for relief if they can't secure a job that allows them to repay their loans effectively right after school. Parents and students should take the following steps:
Understand when repayment starts: Your lender should provide a loan repayment schedule that clearly outlines when your first payment is due, the number of payments and how often you have to make them, and the amount of each payment. You don't have to start paying back most federal loans until you leave college or fall below half-time enrollment.
Know your grace period: This is a period of time after you graduate, stop going to school, or fall below half-time enrollment prior to repaying your loan. It's usually six months. This time allows you to find employment and set up your repayment plan.
Deferment and forbearance: These options suspend your monthly payments for a period of time. With deferment the government usually pays the accrued interest, while with forbearance you pay the interest. The Federal Student Aid Department says in order to receive either you, "need to submit a request to your loan servicer."
Find consolidation programs: If you're having difficulty paying back your loans there are a few options available to lower your payments. There are five programs that are designed to consolidate your federal loans into one monthly payment. Three of these programs provide payments that are tied to your income to help ensure the payments are something you can afford.