Even Investors are Working into Retirement
More assets doesn't necessarily mean a smooth ride into retirement.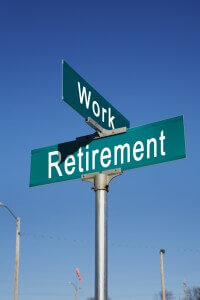 When you're struggling just to make ends meet and keep the bills paid, it can be hard not to envy the security and stability that the affluent have with things like investments that they can fall back on.
However, according to a new report from the investment leaders at John Hancock, even people with assets may not be sitting pretty when it comes to retiring on time and without a need to work. While 60 percent of those investors polled believe they will retire completely no later than age 69, that leaves another 40 percent who report they will continue to work during retirement.
It makes sense when you consider that close to a third of the respondents (27 percent) don't think they saved enough, even though they invested in their future. In addition, another 16 percent wish they had started earlier. That being said, those who plan to continue working aren't just doing it for finance – many have other reasons such as staying active and avoiding boredom.
"No matter how much you prepare, it can still be hard to overcome that fear in the back of your mind that you haven't done enough," says Gary Herman, President of Consolidated Credit. "But the simple fact is that the more you prepare, the less likely you are to struggle during retirement, even on a fixed income."
Why aren't you investing?
Investment isn't just fro the ultra-rich, and if everyday Americans really want to retire comfortably, they have to overcome their fear of investing and make a solid plan for their future. Still, how are you supposed to feel comfortable putting your money somewhere if you really don't understand where it's going or how investing works, in general?
"You have to get educated," Herman advises. "Start researching savings options and do your homework to get familiar with the different types of investments you can make. If you don't feel comfortable playing the stock market, at least look into more profitable savings like Money Market Accounts (MMAs) and generally safer investments like CDs. And don't be shy to ask for help if you need it."
Here are some tips to help you get started:
You can start by checking out nonprofit websites such as FeedthePig.org and government-run websites like investor.gov. This way, you can get basic information with the pressure of a sales pitch from a company trying to sell you something.
You should also consult with your HR department to see if your eligible for an employer-based 401(k) retirement account. This is an especially good option to take advantage of if your company offers contribution matching. This is where you company literally gives you money for being smart about making contributions, by matching at least a percentage of what you put in.
You need an Individual Retirement Account. Even if you have a 401(k) at work, you should have an IRA to diversify your accounts. Decide if you want to get a traditional pre-tax income IRA or a more flexible post-tax Roth IRA. Consult with a professional if you need help weighing the benefits of each account, then set up automatic contributions so you don't even have to think about putting money away.
Of course, if you have too much debt in your budget, savings of any kind can be almost impossible. We can help you take control of debt so you can balance your budget and leave room for savings and investing. Call us today at 1-888-294-3130 or complete a request for a Free Debt & Budget Analysis.