Fighting for their Financial Lives
Military families are struggling with their "near-term finances."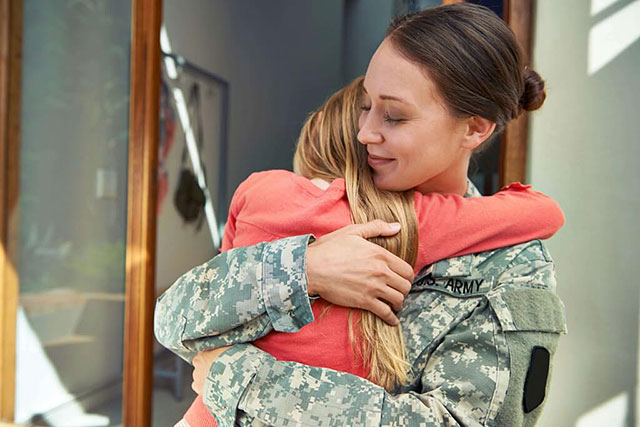 Many cash-strapped Americans will put off a home repair or wait another year to buy a new car. But increasingly, more military families are doing the same thing.
A new survey by First Command, a military financial advice firm, shows 65 percent of middle-class military families – those with household incomes of around $50,000 – "feel financially stretched month to month." Compared to the civilian population, that's 11 points higher.
That might seem odd, since military families don't fear layoffs and salary cuts. They do, however, suffer from lower raises. CNN reports that annual raises for the general population will average 3 percent in 2016. Yet in the military, First Command predicts raises will average 1.3 percent for the third straight year.
That's led to some military belt-tightening among more than a third of these families…
"Putting off household maintenance" (38 percent)
"Delaying a major purchase, such as an automobile" (35 percent)
"Reducing debt repayments or taking longer to repay debts" (35 percent)
While the general public might think soldiers and officers have the ultimate job security, that's not exactly true. In fact, while 31 percent of civilians worry about their job security, First Command says 48 percent of those in the military fear for their jobs. They "anticipate being financially impacted by cuts to defense spending."
Fortunately, there are options. Consolidated Credit offers debt consolidation for service members and their families. Its certified counselors understand the provisions of the Servicemembers Civil Relief Act and can assemble a free debt analysis. Call 1-888-294-3130 to learn more.