It's not easy to get a mobile phone company to budge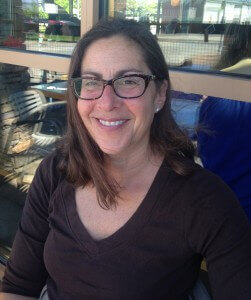 Lori Pollack is executive director of the Association of Credit Counseling Professionals, a membership organization that promotes ethics and education in the industry. Consolidated Credit is a proud member of ACCPros.
The good news is that years ago, the Federal Communication Commission (FCC) cleared the way for consumers to keep their cell phone numbers when changing cell phone service providers.
The bad news is few of us are aware that making this change still comes with a cost. I learned this the hard way.
Last month, I decided to change my cell phone service provider. That was Oct. 11. No problem:  New phone, new carrier, same phone number, and I was out the door.
Right? Wrong.
I was surprised when I received the monthly bill from my old service provider. There was no money owed for the coming billing cycle, but there was also no mention of a refund for the 11 days that Company X was no longer my service provider.
So I called the provider. I was told that service was only "suspended" on the day I made the change in providers. Because my bill gets paid one month in advance – a requirement of anyone on a monthly cell phone service plan – service wasn't discontinued until the end of the billing cycle (which was Oct. 22).
Sound fair? Not at all.  Once my account was suspended, I couldn't use the phone even if I wanted to. The phone service was cut off, the phone was dead. Why am I paying for something I can't use?
I was told that was a mandate from the FCC: Suspend accounts first and then discontinue them at the end of the billing cycle. I still can't make sense of that, and as it turned out, neither could the provider. After about 15 minutes of back and forth, the service representative said she would see to it that I was refunded for the period of time my account was suspended.
The moral of the story?
If you want to change your cell phone service provider, contact your current provider to learn when you can do so without losing money. My guess is not every service provider will be as accommodating as the woman I spoke with.