Is Your Financial Life Where You Thought It Would Be?
3 in 10 Americans report their financial life is "worse than expected."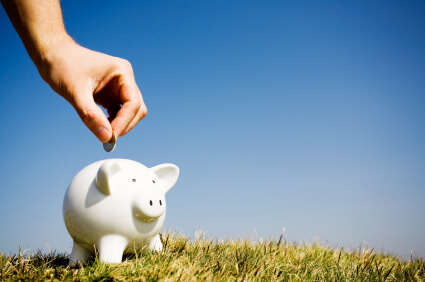 The national economy and Wall Street may be doing better, but that positivity isn't quite reaching many on Main Street. That's according to a new survey by the National Endowment for Financial Education.
The Endowment polled Americans to learn about their financial resolutions for the year. However, the bigger revelation came in how Americans felt about their current situation. The survey found 68% of adults made financial resolutions for 2017. However almost half of that number (31%) did so because their current situation is "worse than they expected it to be."
Falling short of set financial goals
"What's interesting about this statistic is how it's framed," says Gary Herman, President of Consolidated Credit. "Often surveys simply ask consumers if their financial situation is good or bad. However, in this case, the response is that their situation is worse than expected. That indicates that about a third of Americans may be falling short of their goals, even if they're financially stable."
The difference is subtle, but important. Essentially, a household may be doing okay; they have a balanced budget and they're not struggling to pay bills or make ends meet. However, they may still be falling short of achieving financial goals. Those goals could be anything from saving a certain amount to make a new investment or achieving freedom from credit card debt. Whatever the case, not being able to meet those goals could lead to your financial situation being just good, instead of great.
"If you don't reach a financial goal you set, it's important to go back and determine why," Herman explains. "In some cases, the reason you couldn't meet a goal may be because the goal itself wasn't readily achievable in the timeframe you set. That's why it's important to set SMART goals. This helps ensure you set reasonable expectations for your finances."
Improving your financial life by setting SMART goals
A SMART goal is one that's:
Specific
Measureable
Attainable
Relevant
Time-Bound
Using those 5 standards to set goals ensures that goals you set can be achieved in the timeframe you set out. This gives you something to measure your success against so you can see if you're making progress at a reasonable pace.
A SMART example for credit card debt elimination
Let's say you have a goal to achieve freedom from credit card debt. That's a good goal, but it's general and nebulous. It doesn't address key concerns like how much debt you have or the date you'd like to be debt free. You need to get specific and take time to make a plan that works for your budget before it can become a SMART goal.
Your current credit card balances total up to $25,000 at an average APR of 18%
You have about $750 per month to use on debt elimination
Now that you know where you are and how much money you have available to work with, you can set a timeline. You want your timeline to be realistic. So saying you want to be debt-free by the end of the year may not be practical for your budget. It would cost roughly $2,300 per month in order to eliminate your debt within the year. That sets an unreasonable expectation for your budget because you can't achieve that goal with the budget you have.
Instead, a SMART goal sets your timeline based on what you can realistically accomplish.  Using a debt calculator, you can see that with $750 you can eliminate your debt in-full within 47 payments. That means your SMART goal would be to achieve freedom from credit card debt in the next 4 years.
Of course, 4 years may still not live up to your expectations. If that's the case, you need to look into debt relief alternatives that may help you reach zero faster. Explore consolidation and talk to a credit counselor to see if a debt management program could help you reach zero faster.
For more information or to explore timelines to eliminate your own debt, call Consolidated Credit today at 1-888-294-3130. You can also complete an online application to request a free debt and budget analysis from a certified credit counselor.