Financial Wellness Programs a Plus for Employees
Employer benefits packages that a wellness program can provide the support employees need.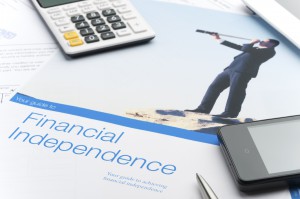 Financial wellness programs boost employee savings and protect their 401(k) retirement accounts according to a new survey by FinFit LLC, a financial wellness and benefits company. They do so by offering a "combination of education with employee lending solutions."
This comes as no surprise to Consolidated Credit. We reported on this subject earlier this month. We also work with businesses to provide customized corporate wellness programs for each company's employees.
"The employer and employee work together to succeed," says Herman. "The employer provides the educational support and financial support that the worker can apply to avoid problems and achieve their financial goals. If they need assistance, they can find it easily."
With corporate wellness programs, employees have the benefit of financial education and support they might not have access to otherwise. Businesses also have good reason to help employees in this way, since a financially stable staff is more focused and less distracted and stressed on the job.
Additional highlights of the survey
The survey found that for companies who provided a financial wellness program to employees:
66 percent of workers reported an increase monthly savings

31 percent by $1-$50
25 percent by $51-$200
7 percent by $200-$400
3 percent by more than $400
Additionally, "nearly half of the employers polled indicated a significant reduction in employee requests for 401(k) loans since implementing the program."
"A financially educated employee that is saving more money and confident in their ability to prepare for retirement is more focused on production, rather than their financial problems," notes Herman. "Employers love productive workers and those that produce the most tend to succeed."
For employers interested in offering a financial wellness program to employees, contact Consolidated Credit today to explore your options. Developing a program that helps your employees succeed personally may help improve worker productivity so you achieve a better bottom line for your business.
If you're an employee who doesn't have a wellness program through your employer, we can help you, too. Contact Consolidated Credit today at 1-888-294-3130 or fill out our online form now to request a Free Debt and Budget Analysis from a certified credit counselor. We can help you establish a personal financial wellness program for yourself and direct you to free resources and tools you can use to get ahead and avoid problems with debt.