HARP/HAMP Extended through 2016
More than 17,000 owners in Miami could save $2,500 per year, on average.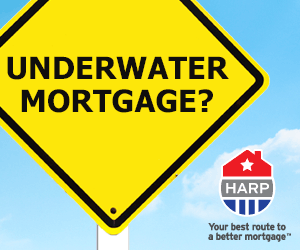 The Director of the Federal Housing Finance Agency (FHFA) recently announced that both the Home Affordable Refinance Program (HARP) and Home Affordable Modification Program (HAMP) have been extended through 2016. This extension will give homeowners who have yet to take advantage of these federally approved programs an opportunity to refinance or modify existing mortgages to reduce their monthly payments by establishing better terms on their loans.
The FHFA reports that in Miami-Dade County alone, there are more than 18,000 homeowners still eligible who have not yet taken advantage of these options. Data from the agency confirms that, on average, Florida homeowners can have $216 on their monthly mortgage payments, equaling a significant $2,500 in savings per year. Florida has one of the highest volumes of eligible loans, as well as an average savings that's higher than the national average as well. Nationwide, homeowners can save $185 on their monthly payments for a yearly savings of $2,200.
"We are heartened by the Federal Housing Finance Agency's (FHFA) decision to extend the Home Affordable Refinance Program (HARP) and the Home Affordable Modification Program (HAMP)," says Maria Gaitan, Housing Manager for Consolidated Credit. "These programs are already helping tens of thousands of Florida homeowners to save tens of millions dollars monthly on their mortgages.
"Extending these programs through the end of 2016 will provide our organization with an important opportunity to help many more borrowers overcome challenges they are facing in affording their mortgages and retaining ownership of their homes."
Why it's in your best interest to modify or refinance
The FHFA and federal government created HARP and HAMP in order to assist homeowners stuck in underwater mortgages and predatory loans issued prior to the market collapse in 2008. These programs allow homeowners to either modify the terms of their existing mortgage or refinance to get a new mortgage on their home with better terms.
The goal of these programs is to help homeowners struggling to keep up with high mortgage payments, to give them an opportunity to adjust terms to achieve a more affordable monthly housing cost. These programs may also reduce the interest rate applied to the loan, which helps homeowners save money on added interest charges over the life of a loan.
Finding the resources you need as a homeowner
If you're a Florida resident and homeowner who has not yet taken advantage of one of these programs, it's in your best interest to check and see if you could be eligible.
The FHFA has created a number of resources to help homeowners understand these programs and see if they are eligible. HARP and HAMP are available in some areas and states nationwide, so you can the FHFA's interactive map to see if you live in a place where these programs apply. Additional resources such as fact sheets and infographics are available through HARP.gov.
Additionally, getting the basic information you need about these programs is as easy as logging onto Twitter. The FHFA is running a daily campaign using the hashtag #HARPfacts. Keep in mind housing and mortgage lending regulation varies by state, so if you need information or additional assistance you will need to contact a HUD-approved housing counselor in your state. Florida residents can contact Consolidated Credit's housing counseling team for more information at 1-800-435-2261. You can also visit the Housing section of our website for additional resources.