Have Some Fun with Our Debt Suckers Photoshop Contest
Take Hi-Rate and Hi-Pay to New Heights in this Fearsome Photoshop Contest – Winners Announced Weekly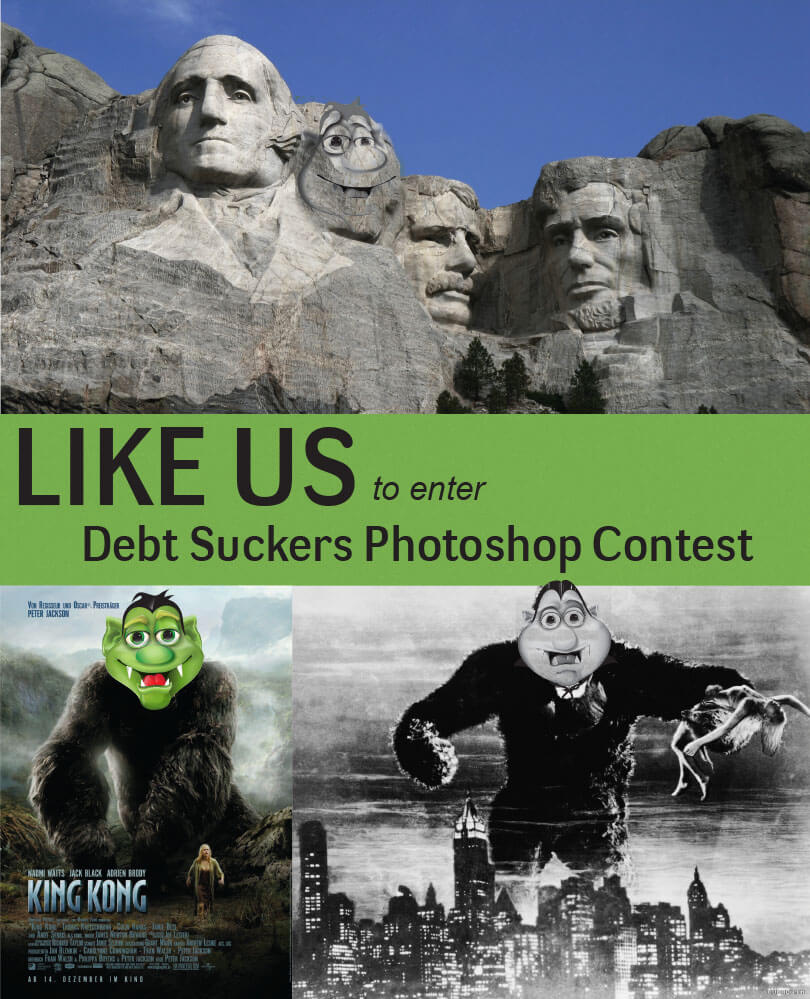 Consolidated Credit is giving you the opportunity to slay your money sucking vamps in a Photoshop contest. We introduced Hi-Rate and Hi-Pay, known as the Debt Suckers, in our new ad campaigns.
The gruesome two-some show people how easy it is to get over their heads in credit card debt when high interest rates and minimum payments are combined.
These meddlesome Debt Suckers have always played a major role in consumers' financial troubles. The Debt Suckers Photoshop contest will help bring awareness to the growing debt problems people face every day and bring levity and camaraderie to what can be an overwhelming situation.
Contestants are asked to take basic images of Hi-Rate and Hi-Pay and overlay or incorporate them into other photography or illustrations using image or photo editing software. Participants can upload their Photoshopped Debt Sucker images to Consolidated Credit's Facebook page for a chance to win. The only rule is to have fun – although Consolidated Credit reserves the right to remove images that could be seen as malicious or offensive.
Winners will be chosen weekly based on which submissions receive the most Facebook likes and shares. Each winner will receive a Hi-Rate or Hi-Pay Stress Bat. Good luck!