Have You Taken Advantage of HAMP?
420,000 loans were modified last year to make housing costs more affordable.
A mortgage is one of the most important and pivotal debts you can hold. So if you have the opportunity to get better rates or terms on your biggest asset and debt, it's definitely worth looking into.
According to a new report from HOPE NOW, 420,000 homeowners took advantage of home loan modification last year. More than one in four of those modifications (28 percent) occurred through the Home Affordable Modification Program (known as HAMP for short). However, many homeowners who would qualify for modification under HAMP have still not yet taken advantage of this critical and unique opportunity.
"HAMP allows homeowners to modify their mortgage to achieve better rates and terms and to more accurately reflect the real value of the home," says Maria Gaitan, Housing Manager of Consolidated Credit. "This program was started to help homeowners having difficulty paying their mortgages caused by the economic downturn. So while homeowners can still take advantage through the end of 2016, this may be the last year the program is available. So it's important to act quickly."
Homeowners have a few options when it comes to seeing if they're eligible for loan modification.
They can call their loan servicer (i.e. the lender listed on the mortgage) to see if the lender has their mortgage earmarked for modification.
Homeowners can also reach out to a HUD-certified housing counselor in their local area in order to see if they qualify for HAMP or it's refinancing cousin HARP (Home Affordable Refinancing Program).
Additionally, homeowners can ask the housing counselor if there are any upcoming Save Your Home Events happening in that local area in the coming months. These events bring loan servicers and housing counselors together, so you have a whole team working for you to get more immediate results.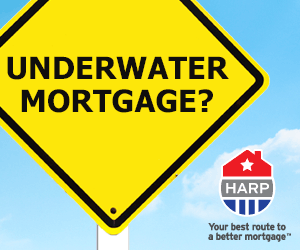 "Even if you're not struggling to keep up with your mortgage payments, a rate or payment reduction won't hurt," Gaitan explains. "With that in mind, even homeowners who are financially stable can benefit from loan modification or refinancing. After all, if you can save money and improve the bottom line budget, it's worth it to look into."
Just be aware that when you modify your mortgage or refinance to get a lower interest rate, you may be required to pay closing costs again if you go through your lender without going through HAMP. With programs like HAMP, the closing costs are usually waived because the federal government offers incentives to the lender to get them to participate. So it's often better to go through these programs, if you have that option available.
One other thing to note – loan modification should not negatively impact your credit score. Some homeowners are concerned that modifying their original mortgage would mean they're not paying what they owe on the agreed terms, which would cause credit damage. However, with loan modifications you're making a new mortgage to replace the old one. As a result, as long as you pay on time according to the terms of your new mortgage agreement, you should not have to worry about credit damage.