Home Buying Gets More High-Tech
Online resources and electronic lender contact makes it easier to buy.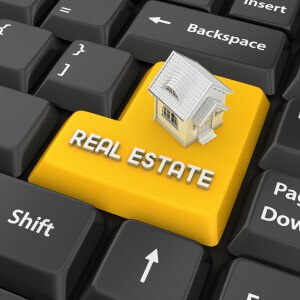 Bigger and better technology has changed most aspects of our financial lives, but none perhaps more so than the process of buying a home. Gone are the days of going to the bank to apply in person and taking time out of your day to deliver every little piece of extra info the mortgage broker needs. Thanks to technology and more secure ways to communicate and correspond online, the process has become faster, easier and more efficient for the buyer.
While that may not be surprising to hear, the ways and extent to which technology has impacted mortgage approval is definitely interesting to see. That's according to statistics released in a recent survey by Discover Home Loans.
Here are some of the highlights:
36% of homebuyers completed the entire approval process online with no face-to-face visits with the broker or even a phone call.
47% were received mortgage prequalification online, while 54% completed the actual mortgage application online.
More than 70% submitted documents electronically – either via email or by using the broker's website or mobile app.
"It's great to see that technology is making the home buying process easier for consumers," confirms Maria Gaitan, Housing and Business Development Manager for Consolidated Credit. "The mortgage approval process can be long and stressful on the buyers, so every new tool or online capability that makes it easier to secure a mortgage is certainly a step in the right direction."
Of course, the survey also revealed there are more improvements that need to be made:
77% of respondents wanted more secure ways to submit electronic documents.
72% believe online applications need to be easier to use.
52% want 24-hour customer support in case they run into issues at 2AM.
"I think the most important of these issues is the security of submitting electronic documents," Gaitan stresses. "By its nature, a mortgage application contains everything about your financial life – buyer social security numbers, account numbers, asset details. You don't want information like this getting into the wrong hands, so security must be paramount to both consumers and lenders."
Tips for using technology effectively as you buy
The following tips can help you use technology to your advantage as you buy a home without putting your identity or account information at risk:
Searching for homes online is never a bad thing. Websites like Zillow or Eppraisal help you evaluate prices, narrow your search and find homes that truly match your criteria before you waste a Saturday heading out with your agent to homes that really won't interest you.
Use the web to find agent and lender reviews. A bad real estate agent will ruin any fun you have during the home buying process, and even worse they can make you lose opportunities on homes you want. The wrong lender can make the approval process a nightmare. So head online to research before you choose your support team.
Take advantage of calculators. Things like a mortgage calculator or a prequalification calculator can help you narrow down your search and find the right home for your budget. This helps ensure you don't fall in love with a home that's entirely out of your price range.
Go online to assess things like flood zones. Added insurance such as flood insurance can significantly increase your monthly mortgage costs. If you can't afford the added burden, use tools available on the FEMA website to help you find a home that won't be burdened with added insurance.
If you need a homebuyer course, online version make it easier. Whether you're just a first time homebuyer who needs information or you're taking the course to get your one-year certificate, an online version allows you to complete the course without a hassle on your schedule.
Only use secure websites for applications. Online mortgage applications are fine as long as the website is secure. Make sure the web address bar when you get to the online application is green with a small lock symbol. The URL should start with "https" instead of just "http" (the "s" literally stands for secure).
Don't send sensitive information via email. Email is still not the safest method of communication and it can easily be hacked – either on the lender's end or even on your end. So if need to submit information electronically, it should be done through a secure website. Just ask a prospective lender if they have secure document upload through an FTP or something similar.
For more information about the home buying process, don't hesitate to call us at 1-800-435-2261 to speak with a HUD-approved housing counselor. We also have resources and guides available for free in the Homebuyer Education section of our website.