Home Retention Strategies Work to Prevent Foreclosure
Foreclosure sales decrease by 11 percent in August alone.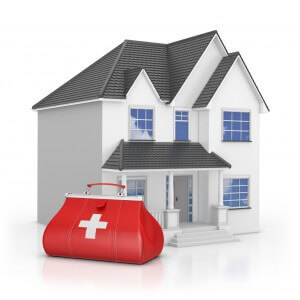 There is no shortage of solutions available to help homeowners retain their homes and avoid foreclosure. From loan modification to foreclosure avoidance options like deed for lease, there are a number of ways struggling homeowners can ensure their families aren't uprooted and saddled with significant credit damage.
What's even more encouraging are the home retention statistics released for August 2014 that show usage of these strategies is now greatly outstripping the foreclosure rate in the U.S. Combining all options for home retention (loan modification, short sales, deeds in lieu, and workout plans), approximately 163,000 homes were saved in August.
By contrast, the foreclosure sale rate dropped 11 percent for a total of 34,000 foreclosure sales in the same month. That means for every one home that was sold by a bank in foreclosure, five were saved or sold successfully by the owners.
That's good news to people like Eric Selk, executive director of the private sector alliance for Hope Now.
"Efforts to offer homeowners the most sustainable mortgage solutions continue to be a top priority," Selk confirms. "Those at risk of foreclosure now have more options than ever before for home retention or graceful exit."
More signs of housing recovery
Those aren't the only numbers that show how far we've come in the housing recovery. In fact, statistics were encouraging across the board:
40,000 homeowners received loan modifications from their mortgage servicers
Short sales decreased 16 percent from the previous month (total 9,300 in August)
Deeds in lieu decreased 7 percent (total 2,400 in August)
60-day mortgage delinquencies were down 2% (1.9 million total in August)
There are 5,000 fewer foreclosure starts in August versus July (August total 65,000)
This mean the majority of homes were saved through retention options like modification and loan workout plans negotiated with the lender. That's music to the ears of housing counseling managers like Consolidated Credit's Maria Gaitan, because it means more families can stay where they belong instead of struggling to relocate.
"A big part of the work we do in housing counseling is focused on helping homeowners understand all of the options available for home retention," Gaitan says. "Statistics like these show just how valuable these programs are in helping people avoid the stress, chaos and credit damage caused by foreclosure."
If you're falling behind in your mortgage or facing the threat of foreclosure, there's help available now. Call Consolidated Credit's housing counseling department at [Phone_Number_Housing] to speak with a HUD-approved foreclosure prevention counselor now. You can also get started online by completing our convenient Foreclosure Prevention Counseling Application.