Homebuyers Don't Know What?
Closing costs add 2 to 5 percent of the total purchase price of a home.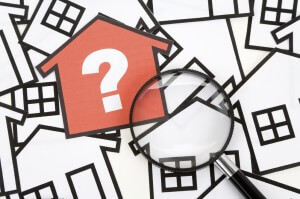 Currently Millennials are the largest generation by population in U.S. history. Like all young generations before them, they also tend to think they know everything –but do they? The majority want to own a home someday and currently they are the ones driving the housing market recovery.
First time home buyers comprise 28 percent of today's home buying market. Yet, 85 percent don't know the ins and outs especially the closing costs involved in the home buying process. Surprisingly, 5 percent of those over 55 don't either.
ClosingCorp, a real estate intelligence company for closing costs and service providers, surveyed 1,000 adults and found of those unaware of closing costs:
66 percent are 18-34 years old
16 percent are 35-44 years old
13 percent of 45-54 years old
5 percent are 55 and over
More than one-third of potential homeowners across all age demographics are "Not Very" or "Not At All" aware of closing costs.
"This study emphasizes the need to better educate Millennials, and really all consumers in general, on the real estate closing process," Brian Benson, CEO of ClosingCorp says. "While interest rates are often the driving force in initiating a real estate transaction, the realtor, lender, title and other settlement fees also have a significant impact on the down payment and cash outflow from the borrower perspective. Not understanding how everything is related can be a real impediment for first-time homebuyers who want to get into the market."
Closing costs are usually 2 to 5 percent of the total purchase price of a home. The fact that majority of homebuyers are unaware of that is both astounding and troubling. One can't help but wonder if they know of the other fees that can significantly impact the down payment and monthly mortgage payments on a house once they're settled in. This further supports the notion that homebuyers are more focused on the end result of finally moving in, and less so on the process and fees involved in buying and ultimately owning a home.
A survey commissioned by Bankrate earlier this year backs this observation – one third of homeowners don't honestly know their mortgage interest rates. As Benson points out the interest rate is "the driving force in initiating a real estate transaction". These are key details necessary in helping buyers ascertain how much they'll need to put out each month in mortgage payments.
The home buying process can be exhausting and the costs involved extensive; but leaving majority of the work to the realtor or lender and forgoing your own research can cost you money and cause a headache. According to the survey, millennials are more likely to learn about closing costs from a realtor. Even less do from a lender and some through research of their own.
"It is important that prospective buyers familiarize themselves with real estate terms, do their homework the minute they think owning a home is in their future. How else will they know if they can afford a house?' Maria Gaitan Housing and Business Development Manager for Consolidated Credit says. "In addition to the asking price on a house, there are many other costs that will be tacked on. A quoted price of $150,000 does not mean that's the final price. When a 5 percent closing cost is factored in, that's an additional $7,500, bringing the total to $157,500."
Closing cost fees include and not limited to origination fees, discount points, appraisal fee, survey, title insurance, legal fees, real estate professional fees, prepayment of taxes and insurance, and real estate transfer taxes.  Gaitan says the internet is at your fingertips 24/7, research those terms long before your decision to enter the market.
If you need help deciphering all of this or need help understanding the costs and fees involved in the home buying process, call Consolidated Credit's HUD-approved housing department. The counselors are certified and will be happy to assist and answer all your questions. You may also check out the housing mortgage terms and play around with Consolidated Credit's nifty mortgage calculatorto find out what your mortgage payments will be at varying interest rates. Dial for free 1-888-294-3130 now.