Brand-new changes to credit scores have confused many Americans. Here's an easy explanation – and some solid advice.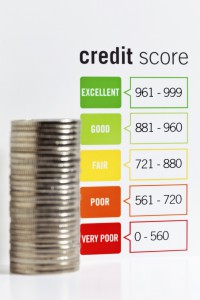 Even before last week, when big changes were announced to the way Americans' credit worthiness is ranked, understanding your credit score wasn't easy.
If you already knew that Equifax, Experian and TransUnion all have their own proprietary scores, and that they're all based on FICO scores, you might still be confused – because none of those companies tell you exactly how they come up with those all-important scores.
This week, FICO announced a major change to the way it figures out its scores.
FICO and medical debt
This "more nuanced way" basically means that medical debt will produce less of a black mark than other kinds of debt.
FICO, which tweaks its secret formula every five years or so, is acknowledging that running up debts because you fall ill isn't the same as charging thousands on your credit cards for fast cars and cool clothes.
The new formula can add a lot of points back to a sagging credit score.  "The median FICO Score for consumers whose only major negative references are medical collections will increase by 25 points," FICO says.
When you consider 850 is an excellent score, those 25 points can make a big difference.
FICO and old debt
Another consumer-friendly change from FICO: Your score will reflect your "repayment history" and not just the debts you owed.
"Instead of classifying a consumer as someone who paid or didn't pay her bills in absolute terms, the various degrees of the consumer's payment history have been quantified," FICO says.
In other words, if you rang up big debts but worked hard to pay them off, you'll now get some acknowledgement for that in your credit score. FICO didn't say how much, however.
What you can do
Of course, you don't have to wait around for FICO or the credit bureaus to change the rules. You can improve your credit score even under the existing rules. Here are three quick and easy actions you can take right now…