Keep Utility Costs Low This Winter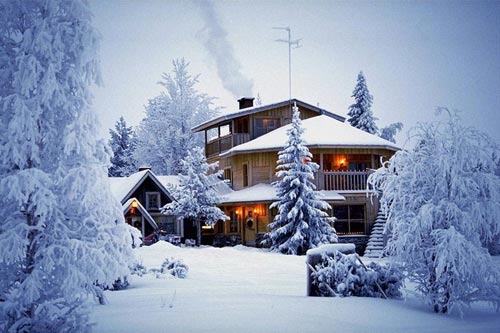 The winter season is typically an expensive time of year for households as they manage their year-end financial planning and prepare for the holidays. In addition to these costs, many people find that their utility bills spike as the weather changes. This can add an undue burden on families that are already struggling to keep their costs low, so knowing how to keep utility bills in check can greatly aid consumers' finances.
Investing in a programmable thermostat is a crucial purchase for homeowners who don't want to see their heating bills rise. It's common for workers to set their heat at a higher setting at all hours of the day, even when they are at work. Instead of leaving their thermostats at higher – and costlier – settings, purchasing one that can be programmed to automatically fall during the day when individuals are at work and rise a few degrees before they come home can save money. In addition to the winter months, this may also aid them during the summer months when they begin using their air conditioners.
Cleaning out air filters is also an important task to complete. When filters are dirty and clogged, it makes it more difficult for heat and air to escape and makes systems work harder. New air filters are not only affordable, but also last a great deal of time, so consumers should consider cleaning out their current ones before the weather really starts changing.
Invest in new technology and upgrades
Sometimes spending money on new appliances and home features can actually help families save money in the long-term. The push toward energy-efficient appliances – ranging from washers and dryers to light bulbs – has been slow, but many households are making this push as they realize the potential for savings. In addition to using less energy, many states and retailers offer rebates to help consumers save more money. Some state agencies also offer tax incentives for those who make approved energy-efficient purchases, so homeowners should consider looking on their state's website to determine if they are eligible.
Lastly, purchasing technology at home improvement stores to conduct home energy audits is helpful. An energy audit can alert homeowners to areas that need improvement and are raising their energy prices. This may include drafty windows and door frames or an inefficient furnace. Correcting these problems can help families slash their bills and stick to their original budgeting plan.