How is Your Employer Helping You?
Financial wellness programs help you build a better a better outlook.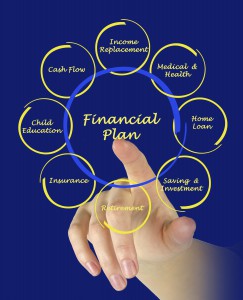 In the past consumers have basically been on their own when it comes to learning the right techniques to manage their money. If you needed help, it was up to you to find the resources to get it. Now however, a new report from solutions provider Aon Hewitt show more and more, employers are taking a bigger role in ensuring the financial success of their employees.
In fact, 93% of the employers who responded to the survey have plans to focus on the financial well-being of their staff in 2015, and that focus goes far beyond on baseline of just providing 401(k) retirement accounts to eligible employees.
69% have plans offer budgeting and investment guidance online
53% will offer phone access to financial advisors
43% will offer independent third-party investment advice
34% plan to change the fund lineups of their benefits packages to reduce out-of-pocket costs for employees
"Financial wellness programs and access to personal finance resources that help employees build a better outlook help everyone,"says Alex Bort, Community Development Manager for Consolidated Credit. "Employees are empowered to achieve success and their financial stability means more productivity and fewer problems at work for employers."
Essentially, employers assume at least some the cost for critical financial counseling and money management tools that their employees need to be successful in their everyday lives. This type of financial wellness program is similar to preventative care in medicine. A small investment up front can avoid problems down the road. In this case, those include problems with money and debt that cost the employee their credit and stability, and cost companies time and missed opportunities that come from having distracted employees.
"Programs like KOFE that Consolidated Credit helps employers customize for their workforce can have a significant and positive impact on the lives of those employees,"Bort continues.
KOFE is the Knowledge of Financial Education platform is a customizable program that Consolidated Credit as part of its corporate financial wellness initiative. Each year, companies work with Bort's team to customize the online KOFE platform so its personalized for the needs of their employees.
If you're a business owner or key decision maker, including a financial wellness program as a component of your benefits package can be invaluable for your staff. Call to speak with the outreach team at 1-888-294-3130 or email us at [email protected].